Shamrock FC CEO Jesse Finney Never Stops Working
Shamrock FC has been around since 2010 and will be holding its 276th event this weekend (yes you read that right) and former Strikeforce fighter Jesse Finney has been at the helm for the whole ride.
Shamrock Promotions has been involved in the fight game since 1998, helping Missouri-based fighters grow and holding great shows for the local fans. In 2010, they founded Shamrock FC, and have frequently run high quality pro-am events in St. Louis and Kansas City, Missouri.
The quality has certainly not diminished over time. Shamrock FC 276 takes place on Saturday night, and the main event will feature former UFC fighter Bobby Voelker and up-and-coming Bellator veteran Kyle Hurtz.
We spoke to Shamrock FC CEO, Finney's MMA owner, Strikeforce veteran, and all-around workhorse Jesse Finney about his promotion, his unique relationship with Bellator, and much more before yet another busy weekend for him.
Shamrock FC is a pro-am promotion, meaning they run both amateur and professional MMA fights. Jesse Finney has nearly perfected this model with Shamrock FC.
"Each state is different, just like speed limits. For us we do pretty much an amateur undercard. Fights one through three are guys that are just getting started. Four through six are a bit more experienced. Then we have amateur title fights sometimes, about five times a year. The winner of that gets a three fight professional contract with us. We'll guarantee them about two to four fights a year, and if they win our pro title and defend it once, they get a long term deal with Bellator.

Things work pretty well for us. The structure is pretty much laid out for the fighter. Their pay is laid out as well. We have guys that just want to fight all the time so we are obligated to them, we show them what their pay is going to be for the first three fights and so on. Basically, we can groom our guys in house and make them into champions. We take pride in making this a great experience for the fans, and making the fighters feel special. Without the fans and the fighters, we're nothing."
That relationship with Bellator is quite unique, and the seed was planted before Shamrock FC was even a promotion.
"That got started in 2014 through Scott Coker. I was fighting for Mr. Coker in 2008-2009 and we became good friends. He saw our promotion and saw the quality guys we were putting out. He believes in us and we're sending him some legitimate contenders. We sent them Justin Lawrence, Rebecca Ruth, Bobby Brents among others and we've put guys in the UFC as well. We do have a very unique relationship with Bellator though and that's based on Scott Coker and I's relationship."
Jesse Finney's fighting career lasted from 2007 to 2010. During that time he was 6-1 winning all fights by stoppage, including two bouts with Strikeforce under Scott Coker. That experience has certainly played a role with how he runs Shamrock FC.
"As a fighter, I know I want to be treated how Mr. Coker treated me. I know how much the little things mean to the fighters. Communication is key with the fighters. Communicating their bloodwork, scheduling what they have coming up, how we're going to progress their careers, what our vision is for them, what their vision is, what their end goal is. You only know those types of things if you're a fighter.

We're very professional, we send out timelines of where things are going to be and how things are going to be. Our last weigh-in, which was our 275th event, it was under 15 minutes. That matters as a fighter because it's terrible to just be waiting to step on a scale. Little things like that mean so much to the fighters. I'm a fighter's promoter because I was once a fighter and now I'm a promoter. I see their side of things a lot more than the standard promoters that have never stepped foot in the ring or the cage."
Not only is Jesse Finney running Shamrock FC events at a nearly bi-weekly pace, he also runs a full-time gym with plenty of members.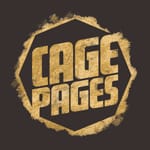 "At one time I owned four gyms, and now I just own one. I owned Hit Squad in Illinois and I sold that about a year and a half ago, so now I'm left with one gym, Finney's MMA. We're a full service health club, 20,000 square-feet, we have anything from yoga to pilates, mixed martial arts, judo, jiu-jitsu, boxing, kickboxing, personal training. We do a ton of standard personal training and personal training for martial arts as well. We have a huge kids program too. Currently there are over 3,000 members at just the one location."
How does one man do so much? Finney's secret is that he's not alone.
"Any successful person in life or the business world. It's not about me. It's about surrounding yourself with people that ground you, with good motivated people that are good workers but more importantly good people outside of work. If you do that, the right things are going to happen.

My mom taught me years ago to surround myself with people that are smarter than me. So I have a lot of people around me that are really good mentors. They work with me, not for me, and they're way smarter than I am. If you take that motto, you'll go far. It's worked for us. The gym will be open for 19 years next month. So that's kind of crazy. We've bought and sold gyms, we've opened gyms, we've flipped gyms. We're always actively looking in the gym business as well."
Shamrock FC is not done growing 276 events into its run. There are certain plans in the works to propel Shamrock FC into household name status.
"At this point, we're still looking to expand Shamrock FC so we can get a big network TV deal or a big streaming deal. We're in talks with a few people right now and hopefully something good will come out of it. I can't let my ego get in the way of the wallet, because if we're going to get a TV deal I want it to be the right one. We're not just going to take one to get one. Until then, we'll just keep doing what we're doing, which is streaming the fights right to our website, ShamrockFC.com. We have our own video library, which is something not a lot of promotions can say. And our video library is huge, it's a huge asset for us."
Although they currently have a TV deal, it is not exactly what Shamrock is looking for. Therefore it's very important for Finney to get this deal done.
"It would be good. The more we can get out there and be seen the better, but I don't think it's a deal-breaker. We've set ourselves up so where we are at, we're doing just fine. We have one right now with Time Warner TV where everything is played seven days after on their sports network. That's not live, so the ones we are looking for something on live TV or a livestream.
We're looking for something that's going to make sense for us and the network. I'm not looking one year down the road or two years down the road, I'm looking 10 years down the road. That's the reason we've been here for 18-plus years. We think everything through and look at everything as a long-term plan."
Shamrock FC is an incredibly active promotion, with a frequency of events that might surprise some when looking at the Missouri-based promotion.
"It's all about working hard and fast. This year we're running 24 shows, which is crazy. There are only 52 weeks in a year. August was great because we only had one show and that was like a blessing for us. You gotta stay organized, very detail-oriented, and very on top of things. It's very busy. Definitely six days a week of work. I can probably include the seventh day because that includes travel and returning e-mails or phone call. But they say it's not work if you love what you do, and I love it. It's my passion. There are definitely some ups and downs, but at the end of the day I can't think of anything else I'd rather be doing."
It may seem limiting to keep operations to just one state, but why leave when there is an incredible fanbase in your backyard?
"The fanbase is wonderful here. We do shows in Kansas City, Missouri, and St. Louis. We used to do shows in Illinois but the commission there is a little tougher. We do plan on going back to Springfield in 2017 though. But the fanbase here is very loyal, they're great fans. They have high expectations for us because of how many years we've been around and the production we do. They expect good shows, great entertainment, and a lot of bang for their buck.

Speaking of that, the cheapest ticket for St. Louis is $50, and that's standing room only. And our events in St. Louis are 21 and up, so it's a very tough ticket to come across. We've been here 18 years and we expect to be here another 18 years."
You can see the fruits of Jesse Finney's labor on Saturday at 8:00 p.m. EST when Shamrock FC 276 streams live on their website, ShamrockFC.com. Shamrock follows a pay-per-view model for their events, but a great night of fights will only set you back $13 on their website.