Khabib Nurmagomedov Open To Facing Ferguson Before McGregor
While UFC fans wait to see who's next for "The Notorious," Khabib Nurmagomedov has taken matters into his own hands in stating that he is open to a bout with Tony Ferguson.
Current UFC lightweight champion Conor McGregor has stated he will be taking time-off for the birth of his first-born child in May, and it has left big questions for the lightweight division in the interim.
Top-ranked lightweight Khabib Nurmagomedov recently spoke with MatchTV in his native Russia and stated that while McGregor was away from the sport that he would be willing to face fellow surging lightweight Tony Ferguson (Credit to Forbes.com for translating interview). "The Eagle" speculated that the UFC could put "El Cucuy" and himself in a bout for an interim belt and have a title unification fight on the UFC's annually stacked early July card.
A fight between Nurmagomedov and Ferguson early in 2017 would make the most sense considering McGregor's impending leave of absence. Nurmagomedov is currently ranked first behind champion McGregor and Ferguson is ranked third following his recent victory over former champion Rafael dos Anjos according to Cage Pages. Both fighters have made strong cases for a title shot by going undefeated in 2016.
Ferguson is riding a nine-fight win-streak and is 12-1 overall in the UFC. Nurmagomedov is undefeated in his professional career and touts an impressive 24-0 record. Before McGregor challenged Eddie Alvarez at UFC 205 earlier this month, it was believed that the next title-challenger would have been one of the two.
The big question is whether or not the lightweight title would be the belt McGregor defends. José Aldo won the interim featherweight title with an impressive victory at UFC 200 this past July. The former undisputed featherweight champion has been campaigning for a rematch with "The Notorious" after their first bout ended in a stunning 13 seconds.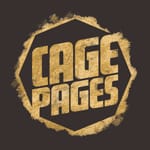 Neither the UFC nor Dana White have made a statement regarding prior speculation that they would strip McGregor of one of his belts if he was victorious at UFC 205. McGregor has not defended the 145-pound title since winning it last December nor has he even competed at the weight class since then. It has been speculated that Aldo would be promoted to undisputed champion should McGregor not defend the featherweight title next.
Should "The Notorious" not return to the lightweight division, then Nurmagomedov's fight with Ferguson could be for the undisputed 155 title. Following UFC 205, "The Eagle" made it clear that he felt slighted by the company after his name was used in negotiations to put the Alvarez-McGregor bout together. Despite this, a fight between himself and Ferguson is the second biggest lightweight bout to be made.
The entire MMA world is waiting to see what's next in two of the most stacked divisions in the promotion. With so many fighters vying for a title, Nurmagomedov could put himself at the top of the list to be next should he be victorious in a potential fight with Ferguson.