Shamrock FC CEO Jesse Finney on Promotion's Landmark Weekend
Shamrock FC looks to end the year with a bang when they put on back to back shows Friday and Saturday this weekend.
As Shamrock FC continues to grow as an organization by focusing on the atmosphere and production value of its events, the promotion takes on the most intense weekend in their history. Two events, in two cities, in two days.
"I look forward to the challenge," CEO Jesse Finney said in an interview with Cage Pages. "I got the best people around me, the best staff around me and I know that when shit hits the fan, nobody does it better. I truly believe that…we thrive under pressure and it has always been that way."
That challenge poses a unique opportunity to show the cohesiveness that Shamrock FC has as a team. From the time that weigh-ins begin for the first event on Thursday, different facets of Shamrock FC 279 and 280 will be overlapping until the final fight concludes with Zak Bucia vs Adam Meredith.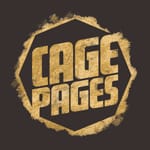 The logistics of each event will be stretched across the state of Missouri between St. Louis and Kansas City. Maintaining the quality of the product in that situation is where the challenge presides.
"More than anything the difficulty is in the logistics, you have to be logistically ready to do this. Not many people I think could pull this off and the only reason that we can is because we surround ourselves with good people, I truly believe that. What a better way to end the year. If we can end the year with two sellouts, which I think is going to happen, we all come out as a winner."
Although Shamrock FC events can now be viewed both online and on Time Warner Sports, the promotion thrives on creating a personalized experience for the Missouri audience it serves by creating what Finney calls "The Shamrock experience." An experience that maintains an energy level within the arena that the CEO considers to be only rivaled by the UFC and Bellator.
"We make sure there is no downtime for the fans, everybody has to be entertained at all times. We like our shows no longer than three hours, just like a long movie, and we provide these guys with three hours of pure entertainment at all times. Make them walk out thinking, 'this an absolutely amazing experience I cannot wait to get to the next show' and that builds our brand and spreads the word in a positive way."
That is the product that Shamrock will be putting up non-stop for roughly 72 hours this coming weekend. While weigh-ins for 279 are going on in St. Louis on Thursday, the lights will be getting set up for 280 in Kansas City. Then as fights start in St. Louis, weigh-ins will be taking place in KC. Finally, once the Friday event wraps up, Saturday's show runs until early Sunday morning.
The payoff could very well be the largest weekend in their history. With cards big enough to be the top shows put on in 2016 independent of one another, the concentration of talent and action creates the potential for the perfect sign off to the year.
"279 and 280 will be the two best shows we have had all year, just happens to be on the same weekend. Top to bottom these will be the best two cards we have put on in 2016 and that's something to look forward to in 2017."
At the end of the day for Jesse Finney, he'll be watching the fights with the same level of enthusiasm as a regular fight junkie. As a retired MMA fighter himself, the love of the sport that he holds ultimately drives his passion. The benefits of professional success within the promotion is almost extra.
"Listen I get to watch 30 fights in a twenty-four hour time period, that's a dream come true. If I had the chance to have one weekend to do something I would go to this with all my good friends. We have the best team around and we get to watch a bunch of fights and have a cold Budweiser at the end, that's the way to end a year."
After these events wrap up there will be roughly a month break for Finney and his team, then January 14 it is back to work as they build off this weekend and kick off 2017.