UFC Flyweight in 2017: Will Mighty Mouse Make History?
Another year, and another couple of successful title defenses for flyweight champion Demetrious Johnson, who looks set to make UFC history in 2017.
Next year, Johnson will look to tie, and then pass, middleweight Anderson Silva's promotion-record for most consecutive title defenses. Mighty Mouse currently sits at nine defenses of his flyweight belt, one behind Silva's all-time UFC record of 10, set against Chael Sonnen in 2012.
We may have to wait a while for Johnson's attempt at equaling the astounding mark after he revealed that he may have suffered a small tear in his right-LCL during his fight with Tim Elliot on December 3. However, Johnson has defended the belt at least twice a year every full-year he's owned the belt, and it's difficult to imagine a 2017 in which that trend doesn't continue.
As for Elliot, his stay in the flyweight division is coming to an end after having enough of the weight cut to 125-pounds. Instead, he'll join former flyweight John Dodson in the bantamweight division in 2017.
Much like the strawweight division, many fans are wondering who could possibly challenge Johnson. Arguably the top pound-for-pound fighter in the UFC, Johnson has torn up the 125-pound division in recent years, defeating several of the current top-contenders. The Washington-based fighter has developed into an unstoppable and must-watch fighter under the tutelage of Matt Hume.
After his co-main event victory over Henry Cejudo on the same card as Johnson-Elliot, Joseph Benavidez looks most likely to get a crack at Johnson next. Although he's already lost to Johnson twice, the last bout came in 2013. Both fighters have fought and won six fights since then, including three of which against the same opponent.
While the idea of a third fight between Johnson and Benavidez may not be the most exciting for fans, it's the best option for the division. Given the magnitude of the potential moment in which Johnson ties Silva's record, something Mighty Mouse has openly discussed striving for, an opponent as talented and deserving as Benavidez is a necessity.
Cejudo will be among the contenders who've already fallen to Johnson hoping for another attempt at dethroning the longest reigning current champ in the UFC. His first-round TKO loss in April of 2016 to Johnson was a poor introduction to the broader UFC audience. But, his semi-controversial split-decision loss to Benavidez to end the year was as good a loss as one can have in the UFC.
In a division maligned for its lack of options for Mighty Mouse, there are plenty of interesting match-ups for Cejudo. Namely, Kyoji Horiguchi.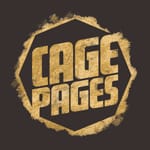 Horiguchi is looking for a trademark victory, following three consecutive unanimous-decision victories. His last loss came against the flyweight champion in April of 2015, succumbing to an armbar with one second remaining in the fifth-round. Being part of that historic bout with Johnson will be something UFC fans remember forever, but Horiguchi will be hoping for a chance to turn the tables on Mighty Mouse with an upset in 2017.
The most recent win for Horiguchi came in November when he defeated Ali Bagautinov in Belfast. Bagautinov will likely have more work to do than any of the aforementioned fighters, coming off of losses in two of his last three bouts. He was bested by Johnson for the flyweight belt in June of 2014, and without a couple of impressive wins in 2017, Bagautinov won't get another shot for a while.
So, is there anybody in the flyweight division who Mighty Mouse hasn't already vanquished? Among the top-ranked fighters at 125-pounds, Jussier Formiga and Wilson Reis jump out as potential match-ups. Specifically Reis, who was slated to fight Johnson for the flyweight title at UFC 201. Johnson, a remarkably durable champion throughout his tenure, pulled out of the fight after getting injured in camp.
Reis is 4-1 since moving down to flyweight in August of 2014, his lone loss coming against Formiga last year. He's staying active while waiting for his shot at Johnson, taking on Ulka Sasaki at UFC 208 in February to kick-off 2017.
Formiga has come close to a title shot, multiple times. In each of Formiga's last three losses, his opponent has gone on to face Johnson for the title in their next fight. If who's next for Johnson comes down to Formiga and Reis, the former defeated the latter in 2015, and Dustin Ortiz in September of this year, sandwiching victories between his loss to Cejudo in November of last year.
The flyweight division will also, hopefully, see the return of Ian McCall to the Octagon. His last fight came nearly two-years ago, losing to John Lineker in January of 2015 in a catchweight 130-pound bout after Lineker missed weight. McCall was scheduled for three different fights throughout 2016, each of which ended up getting cancelled on fight week for various reasons.
Most recently, McCall was scheduled to fight Neil Seery in November at UFC Belfast. However, the oft-injured McCall became ill due to the effects of the weight cut, and the fight was moved to UFC 208 in February. It is expected to be the final fight of Seery's career, who had previously said the bout with McCall would be his last.
2017 will feature interesting storylines for flyweights Zach Makovsky, John Moraga, and Dustin Ortiz. The trio had one combined victory in 2016, and it came when Ortiz defeated Makovsky by split-decision at UFC 206.
They're being chased by a handful of young, talented fighters in the 125-pound division. The 25-year-old Louis Smolka and 23-year-old Ray Borg will go toe-to-toe at UFC 207, with both fighters coming off of losses. There's also Brandon Moreno (23), who went 2-0 in the UFC in 2016, defeating Smolka and Ryan Benoit. Sergio Pettis (23) joins the group of youthful fighters, going 2-1 since his return to flyweight in 2015.
All in all, 2017 in the UFC's flyweight division is about Demetrious Johnson. He's earned his praise among fight fans and ranks among the very best at what he does. Athletes like Mighty Mouse don't come around often, and being able to witness his well-rounded attack on a regular basis is something fans have likely taken for granted over the years. Johnson will have the chance to separate himself from the pack even more next year, and we'll be watching him continue to create history every step of the way.