The Inconsistencies of USADA and the UFC
The UFC and USADA have always been known for their inconsistent treatment of fighters. With the UFC under new ownership, is it finally time for this PR nightmare to end?
Many of us expected to see Angela Hill–the current Invicta Strawweight Champion–fight Jessica Andrade in two weeks at UFC 207. But once again USADA has reared its ugly head and not for the reason you might think.
USADA informed Hill earlier this week that she will not be eligible for UFC 207 due not going through the four month returning fighter testing. You know, the same testing that Brock Lesnar received a waiver for. The same testing period in which he took a banned substance and as a result was fined and suspended by the NSAC.
Hill addressed MMA fans in a heartbreaking video on Twitter.
You would think the UFC would waive the testing period for the current champion of a sister organization who is doing them a favor. Especially when that fighter has no prior history of failed drug test as it pertains to MMA.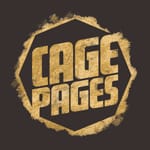 Also, the UFC has made many exceptions for brand new fighters in order to fill their undercards. And before you say "Maybe they're being cautious because of Brock," Dave/Dim did a great job of pointing out how many fighters were not tested in seven weeks before the fight.
Another issue with USADA is their overblown success rate and sense of effectiveness. Unless a fighter is a current champion or in the top 10, they aren't getting tested until they sign a bout agreement. And if a fighter knows that, he or she can simply prolong the process until some predetermined deadline set by the UFC. For example, Lesnar didn't sign his bout agreement until around June 1 for his UFC 200 bout with Mark Hunt.
And let's not forget about Lyoto receiving an 18-month suspension for a substance that wasn't on the website for Brazilian fighters. While Lesnar and Jones only receive a year after claiming to have taken tainted supplements.
Keep in mind, the pills that Jones claims he took had three banned substances while Jones himself only tested positive for two. He couldn't even keep his story straight on the Joe Rogan podcast. There's no such thing as generic Cialis. And a pharmacist friend wouldn't just give you random off-brand pills for erectile dysfunction.
USADA either needs to actually do their job or go away. Because they're simply just hurting the sport and fighters with these half measures.