UFC 207: Cody Garbrandt Looks to Begin New Reign
Cody Garbrandt is in the perfect spot to be the new hero in Sacramento, but he'll first need to succeed where his teammates have failed at UFC 207.
2016 has been bittersweet for Team Alpha Male. Recently, the team based out of Sacramento saw the retirement of long-time leader Urijah Faber, and Paige VanZant experience the highs and lows of Dancing with the Stars and losing to Michelle Waterson in the main event of UFC on FOX 22.
While the team may be in flux around him, Cody Garbrandt has the chance to make the year a successful one by winning the world bantamweight title. Some feel his opportunity may be a little premature, but the timing may actually be perfect for the exciting young prospect to ascend to the next level.
Garbrandt is undefeated as a professional, including five victories in the UFC. As the established stars around him begin to fade, it is only fitting that "No Love" gets a chance to take the mantle by attempting what no one on his team has been able to do.
The resume of Dominick Cruz against Team Alpha Male speaks for itself:
• Two victories over Urijah Faber
• Two victories over Joseph Benavidez
• One victory over TJ Dillashaw
"The Dominator" may sound arrogant in critiquing Garbrandt's team, but he's not wrong. Cruz has run roughshod several times over past and present Team Alpha Male members. If Garbrandt is to become a world champion, he will need to do something no one on his team has been able to do since Cruz became an elite fighter.
It is a daunting task, to say the least. This past June, Garbrandt sat front-row as Cruz throttled his teammate and mentor Faber for five rounds in the latter's final shot at UFC gold. While nowhere as experienced, Garbrandt is also a very different fighter. He's going to have about as much knowledge in his corner about facing Cruz as anyone can have.
The formula for success is easier said than done. Garbrandt needs to cut off the cage and diversify his shots to the head and body. If he's able to implement the strategy with even limited success against the mobile champion, Garbrandt has the power to change the complexion of the bout quickly.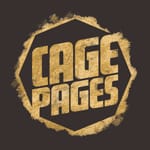 If there is any question of his power, fans need only to look at his seven first round finishes by KO to see that Garbrandt carries the kind of power that few bantamweights have. He's also shown excellent composure, most demonstrated in the fight with Thomas Almeida where he patiently picked apart the Brazilian phenom before finishing him with a blistering sequence.
A victory for Garbrandt would not only bolster himself, but conceivably bring about a brand new chapter for his team in Sacramento. Since 2015, Team Alpha Male has seen a rift in its top stars. Both former champion Dillashaw and former title-challenger Benavidez have left to join Duane Ludwig in Colorado. Longtime featherweight contender Chad Mendes is currently serving a two-year suspension for a banned substance. With the aforementioned retirement of Faber and the stumbles of VanZant, the window is wide open for Garbrandt to take the spot as the face of the team.
He may not yet have the mainstream appeal that his teammate "12 Gauge" has, nor the popularity of his mentor "The California Kid," but at just 25 years old, "No Love" could soon be the new hero in Sacramento with an upset on Friday night.