UFC 207: Ronda Rousey Against the World
Ronda Rousey faces more criticism and controversy than she has ever had ahead of UFC 207. But winning takes care of everything, especially for the most transcendent star in MMA.
Ronda Rousey has had to carry a heavy burden several times in her career: being the face of women's MMA, being a world champion, balancing movies and competition, and more. But her championship bout against Amanda Nunes at UFC 207 is easily the most pressure she has ever faced in her career.
A victory dispels every criticism that has been made about Rousey leading up to the event. Those who felt Rousey was being protected by being granted a media silence would face the argument that her focus on the fight and not promotion paid off. Those who said she was afraid to return to fighting would be told she just needed time off.
That's not to say Rousey does not have a lot to answer for since she's been away from the Octagon. Firstly, she originally stated that the reason she has refused to speak to the media for most of 2016 is that she felt stabbed in the back following her loss to Holly Holm. Specifically, her issue seemed to be with perspectives that suggested Rousey had received her comeuppance for being less than humble at times during her legendary run.
The now publicized incident between herself and Paige VanZant is among the most glaring incidents this past year. Reportedly, Rousey confronted VanZant on the set of a Reebok photo shoot and cursed out the strawweight for having congratulated Holm on her victory in November. The behavior made Rousey appear petty and misguided.
For arguably the biggest star ever in mixed martial arts, the newfound criticism is viewed through a different lens than the rest of the controversial behavior in her career. Previously undefeated, Rousey's competitive fire and attitude were passed as the confidence of one of the best fighters ever.
Indeed, Rousey's trait of holding onto a feeling like she's been disrespected in some way is what fueled her to unparalleled heights within the sport. In the NBA, a similar approach is seen in MVP candidate Russell Westbrook. Rousey visibly competes with the same type of ferocity and chip on her shoulder. All of this has created a great schism between Rousey and fans. Her absence from the spotlight led to questions as to why the former champion had nothing to say now that she wasn't the one winning.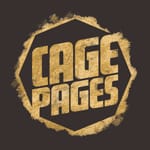 This time, Rousey needs to deliver for herself more than anyone else. Women's MMA, and certainly the bantamweight division, has shown an ability to grow and thrive without her. That weight is no longer on Rousey's shoulders. If she wants to prove she is committed to being the best again then she needs nothing less than a spectacular finish to take back her title.
The former champion already has fans skeptical that she still possesses that same fire. Her statements on Ellen and Conan that she is in the last few fights of her career have many feeling that she's not ready to commit to MMA again with other opportunities available in Hollywood or the WWE.
Inside the cage, Rousey is facing one of the best fighters in the bantamweight division. Nunes has blistering power and a well-rounded skill-set that is a threat to Rousey even if she arrives in the best shape of her career. To win, Rousey is going to need to work her way to the inside behind her jab and force the fight to the ground through the clinch.
"Rowdy" has shown to have fight-stopping power on the feet in the past but make no mistake, a prolonged battle on the fight is not one that favors the challenger. Most importantly, Rousey will need to display a more disciplined approach and allow Nunes to come forward. Rousey's ability to counter an opponent's aggression is what led her to 12 straight finishes to begin her career.
No mixed martial artist has ever had so much attention as Rousey, even during the current downslide in her story. But in the sport of MMA, winning is the only thing that can right the ship in any career in times of struggle. If Rousey can win the title, she gets to take control of the entire fight game. Again.