UFC 210: Anthony Johnson Looks to Shake Landscape
Anthony Johnson can rumble, but the true test of his power will be if he can use it finally claim the UFC gold that has eluded him for years at UFC 210.
It's incredible to look back on the welterweight-era of Rumble's UFC career and imagine that he was once going to be the next big thing at 170-pounds. Going 5-1 from 2008 to 2011, Anthony Johnson was a force of nature even then, albeit with the occasionally struggle to make weight.
Now, the man who was set to be the biggest threat to Georges St. Pierre's title reign is currently wreaking havoc against athletes heavier and more explosive in the light-heavyweight division. It has been an evolution that has been astounding to watch.
His conditioning has improved from not having to cut as much weight, but it's the results that have come against the larger athletes that have been the most impressive. Though it played out in front of a smaller TV audience in the World Series of Fighting, his five-round victory over former heavyweight champion Andrei Arlovski is proof enough that that there are very few athletes in the world he cannot compete with.
At 205-pounds, Johnson has cut a second path of destruction somehow even more impressive than the first. In less than 13 combined minutes, "Rumble" has stopped Minotouro Nogueira, Alexander Gustafsson, Jimi Manuwa, Ryan Bader, and Glover Teixeira. Such a streak hasn't been seen at this level of combat sports since the days of Mike Tyson.
Even with so many dominant boxers: Triple G, Manny Pacquiao, and others, knockouts so often come after several rounds of accumulated damage. Johnson's power is such that he has knocked out opponents while they still believe they are in the feeling out process.
Glover Teixeira, durable and ready to pressure Anthony Johnson from the opening bell, was stunned in the opening frame with a long uppercut. Such is the power Rumble carries, and it has re-shaped the way things are seen in the light heavyweight division. He has proven he has the power and ability to take out any opponent with a less than perfect shot. So long as he stays near the top of the division, fans and pundits are aware that he is a punch or two away from claiming UFC gold.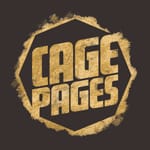 Even now, he has an incredible matchup with elite and durable grappler in Daniel Cormier at UFC 210, but the match-up fans are clamoring for is with Jon Jones. It's predicted to be a spectacular fight: the best light heavyweight in history against the most devastating knockout artist of the era. He is driving force in more ways than one.
Against Cormier, the question will be whether he can control the Octagon long enough to land and do damage and set up a finish against the champion. The most obvious threat to Johnson is on the mat, where his vaunted power is neutralized. Rumble has among the best takedown defense in the UFC. Partially because of his preparation but also because opponents usually don't usually survive long enough to set up a solid takedown.
Cormier has proven he has the skills to avoid Johnson's power and get him to the mat. It will be about which fighter has improved and will surprise the other on the night. Both know what the other is going to do, and both are aware that a victory at UFC 210 will put them in line for a potential blockbuster match with Jones this summer.
For Anthony Johnson, he is potentially minutes away from changing two legacies in the light heavyweight division. The biggest exclamation point in his career could be stamped on Saturday night at UFC 210.