UFC: Four Historic Pay-Per-Views Every Fan Should Watch
UFC 40 – Ortiz/Shamrock – 11/22/2002
There was a lot going on in the MMA world in late-2002. The Zuffa era was still fresh, and the future of the UFC and the sport were uncertain. Competition from the likes of PRIDE, WEC, and more created a difficult landscape for Dana White and company. Things became clearer and more steady for the promotion following UFC 40. An event that delivered on all fronts, UFC 40: Vendetta set the tone for high-quality PPV events under the then-new owners.
As is the case with most top-notch PPVs, the main event of UFC 40 is one of the best in the promotion's history. Featuring the biggest name in MMA, Tito Ortiz, and a cross-promotion superstar in Ken Shamrock, the UFC found the perfect path into the mainstream of professional sports. The rivalry began years before the bout, with Ortiz feuding with Shamrock's legendary Lion's Den camp teammates. The fight lived up to the hype and entertained the reported 150K PPV purchasers, the most in the Zuffa era at the time.
Ortiz, the light heavyweight champion, defended his belt in impressive fashion, with Shamrock's corner stopping the fight after the third round. One of the greatest ground-and-pound practitioners in MMA history, Ortiz battered an aging Shamrock for the majority of the 15-minute bout.
Coming off of his stint in the WWF, and bringing his "Attitude Era" following with him, Shamrock wasn't short of MMA credentials. Although he hadn't competed in the UFC since 1996, he was a former champion himself and looked the part of title contender. Instead of Shamrock reclaiming his throne, Ortiz cemented his legacy as one of the greatest fighters in UFC history.
The rest of the card features decisive victories for eventual, current, and former champions like Chuck Liddell, Matt Hughes, Carlos Newton, Robbie Lawler, and Andrei Arlovski. Getting a glimpse of former champions at various points in their Hall of Fame careers, all in one card, puts UFC 40 in the upper echelon of the promotion's PPV events.
Overall, a reported 13,265 people attended UFC 40, for a reported gate of $1.54 million. It was also the full color commentary debut of fan-favorite Joe Rogan, whose partnership with play-by-play announcer Mike Goldberg lasted through 2016.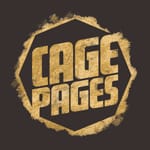 It wouldn't be the last time we saw heated rivals Ortiz and Shamrock in the Octagon together. The duo would meet up twice more, with Ortiz victorious in all three bouts. This would also be another step closer to the debut of the Ortiz-Liddell rivalry, which would take place at UFC 47. But, by that time, Ortiz had lost his belt to Randy Couture.
UFC 40 had it all: great fights, interesting storylines, and a fanbase that gave a damn. Ultimately, it would be long-time MMA referee "Big" John McCarthy who would describe the importance of UFC 40 best, in an interview with Black Belt Mag in 2015.
This was the show, and the fight, that made me believe that MMA and the UFC were going to make it, despite all the tough times and controversy the sport faced in the early days. There was so much hype around the fight and so much electricity in the air as the fighters were making their way to the octagon. I stood inside the cage and said to myself, 'This sport is going to be huge.'