UFC Nashville: Lobov vs Swanson What To Watch For
It's a strange fight, and more specifically a weird main event. But it's here, and here are some things to watch for as the UFC heads to music city on Saturday night.
When it was announced that 14-12 Artem Lobov would be taking on Cub Swanson in a 5 round UFC main event in Nashville there were many mixed feelings.
Some were confused about the fight being made, some thought it was made because Lobov is friends with Conor McGregor, others liked it because they thought it was funny. Regardless of why it was made, it was made. Now here are some key things to watch for Saturday night's main event.
We have ourselves a sneaky good card here folks.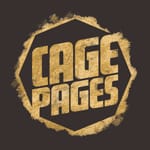 Artem Lobov
The Russian hammer is in his first main event slot ever, and he has a tall task in front of him facing the #4 ranked featherweight in the world Cub Swanson. While some think that Lobov has no chance, he has steadily improved since joining the UFC.
He looked fantastic his last time out against Teruto Ishihara, and he displayed great leg kicks against Chris Avila at UFC 202. Has he improved enough to beat Swanson? Nobody knows.
But what we do know is that despite the fact that he only has 4 knockouts on his record, Lobov does have decent power, as can be seen with his three knockout victories inside the Ultimate Fighter house. However, Swanson has an incredible chin with only one knockout loss his entire career.
In order to get a victory Lobov is going to need to likely use lots of leg kicks and pressure Swanson, if he doesn't pressure Swanson I can easily see Swanson moving forward and teeing off on Lobov.
But Lobov's main hope in this fight is moving forward and catching Swanson with a big punch early, and possibly knocking him out, or hurting him allowing him to get an advantage for the rest of the fight.
Cub Swanson
The #4 ranked featherweight in the world is coming off a Fight of the Year candidate last December against Doo Ho Choi and is looking for an easy knockout against Artem Lobov. But Lobov himself doesn't have a weak chin, as he has also only had one knockout loss his entire career, and displayed great recovery his last fight against Ishihara. So, what does Cub Swanson need to do to get a victory Saturday night?
He just needs to be Cub Swanson, on paper every single advantage goes to Swanson. With the exception of standing hammer fists, Swanson is superior to Lobov in every single category. He's got the better stand-up, the better wrestling, the better jiu-jitsu, the better gas tank, and pretty much everything else that hasn't been already mentioned.
But one thing that Cub does extremely well is fighting moving forwards, he gave Doo Ho Choi lots of problems when moving forward, and Choi is a lot better of a striker than Lobov. If Cub moves forward and applies tonnes of pressure, he can absolutely get the job done Saturday night.
What to expect:
You should expect a dominant performance from "Killer" Cub on Saturday, as previously mentioned he's better everywhere. But also anything can happen in MMA. 46-year-old Dan Henderson fought for the title last year, pandora's box is open.