Bellator 178: Ilima-Lei Macfarlane Calm Before the Storm
Ilima-Lei Macfarlane is relaxed despite the looming possibility of being in the mix for the inaugural Bellator flyweight championship this year.
Ilima-Lei Macfarlane faces Jessica Middleton in the co-main event of Bellator 178. A top-ten flyweight, Macfarlane is one of several women predicted to be a major player when Bellator creates a flyweight title sometime this year.
With everything going on, Cage Pages caught up with Macfarlane ahead of her fight with Middleton.
Ilima-Lei Macfarlane is the favorite going into the fight with Middleton but it is clear that she is not taking the fight lightly. When asked to discuss Middleton as an opponent, Macfarlane said:
"She's the longest and tallest fighter that I've been matched up against so far. So, we've had training partners who are on the taller and lankier side. We've also been preparing for a lot of spinning, a lot of spinning back-fists, spinning back-kicks because we know she likes to do that. But besides that, this is the first camp where we haven't really concerned ourselves with what she was gonna do, we're just being careful for spinning stuff…

Some people might argue: 'Why are you matching her up? She's only had two fights.' I actually think Middleton is a dark horse in the division. We've seen a lot of dark horses in this division like Rebecca Ruth, Emily Ducote, these are the local fighters that pretty much had the odds stacked against them, fighting the big signee and then they ended up beating them. Even though, there have been talks about a belt, I'm not thinking about anything until next Friday."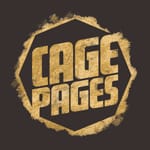 While the fight with Middleton is her main priority, she acknowledged the talk that the future of the Bellator flyweight title likely involved herself and Anastasia Yankova. Earlier in the month, she took Twitter to express her thoughts on the Russian.
Macfarlane said about a potential fight with Yankova:
"I think that if you want a fight that will draw a lot of viewers and will have a lot of followers, then that's the fight to make. Anastasia has a huge following. But first of all, can she even make 125? That fight most likely wouldn't be for the belt because she has not yet fought at 125 in Bellator. On top of that, she didn't even make the catchweight in her last fight. I truly believe it wouldn't be for the belt. I also feel like from a pure fighting standpoint, there are other girls in the division who deserve a shot way before her. I was not impressed with her performance and I actually haven't been impressed with her wins so far. Do I want to fight her? Yeah, that would probably be fun."
With several big players in the running for the flyweight title, there is curiosity about the pressure to perform with so much on the line. When asked about the pressure of holding up her side while other names like Yankova and Lena Ovchynnikova are also in action, Macfarlane said:
"Oddly enough, I don't really feel any pressure. I feel like I've done enough to show Bellator that I'm a contender for the belt. The nice thing about Bellator is that you might lose a fight with them, but it's not the end of the world. They do a really good job of giving you another fight after that. They've done that with all the girls that they've signed. I still think that they can argue their case that they should fight for the belt next. Even if I were to lose, I feel like I can still make the argument that I'm still a title contender."
Beyond Bellator, there's no question that women's MMA has become more popular than ever before. Many of the major promotions in the United States are putting more of a focus on women in the lighter weight classes. Ilima-Lei Macfarlane said on the spike in popularity:
"I think definitely sex appeal plays a really big role. There's a controversy that promotions are only pushing their 'good-looking fighters' What people have to understand, and the most biggest thing that I've learned, is that it's a business. Promoters have got to sell tickets. If you have a following, that means fans are gonna come out and watch you. More followers means more viewers, more fans, more money.

People have to realize that it is a business, which is unfortunate in some cases because there are some really good fighters who just aren't as marketable. I think a lot of the promotions have been focusing a lot on women's MMA for that reason. Also, I think that you are finding a lot of legitimate fighters. Women can fight and we're proving that every day that we can carry a card."
Macfarlane spoke further on her own personal preference as a fan and fighter, stating:
"I'm probably biased but I love watching women's fights. I don't even care about the guys' fights, to be honest. Like I only care about all the women on the card. People always ask me "Do you remember this fight?" 'Nope, because it was two dudes.' I just find the women's fights so much more exciting."
Bellator has put plenty of their promotional strength behind their stacked card in Madison Square Garden in June. When asked about her desire to compete on the card, she said:
"I would rather get a shot for the belt even if that meant waiting. I know Scott Coker wants to put a women's fight on the card. It's not especially important. I like to travel after all my fights. I booked two trips in May, one to Peru and one to Singapore. I was like 'Crap. What if they ask me to be on that card?' So I'd fight on it only if it were to be for the belt, then I would cancel those trips."
With so much talk about her future, I discussed the past with Ilima-Lei Macfarlane and the infamous "Soccer Mom" video. When asked if fans and fighters still connect her with the video, she said:
"Not a lot of people realize that was me. I was out at an event and we met some fighters and we were talking about it. I brought up the soccer mom video and they were like 'that was you?' I don't think people recognize from that, which is kind of a good thing. But, at the same time I don't mind being the soccer mom killer."
Finally, when asked about how she felt the fight with Middleton would go, Macfarlane had a very unique answer:
"I think I'm going to win by TKO with ground and pound. If I lose, I'm going to get knocked out by a spinning back fist. If it's by TKO, I'll win in the second. If I get knocked out, it'll be in the first."
Ilima-Lei Macfarlane will face Jessica Middleton in the co-main event of Bellator 178 this Friday, April 21 at 9:00 p.m. EST on Spike TV.