UFC Nashville: Potential for Fireworks, But Does it Deliver?
Potential awaits for many of the matchups at UFC Nashville. An amazing card could be lying in wait, but the question lies in whether some of these fighters end up pulling the trigger.
'Maybe' seems to be the operative word heading into Saturday's UFC Nashville card. It'll be a hell of a card, with awesome finishes and strongly contested bouts that will deliver a night of entertainment…
Maybe.
Because this card – particularly towards the upper end – is littered with fighters who when you see them fight, give you of-the-year potential, or a surefire cure for insomnia, seemingly depending on what side of the bed they wake up on.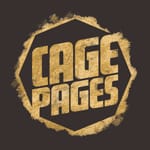 Jake Ellenberger and his seesawing record give a perfect example. After a spectacular KO of Nate Marquardt, he went on to notch three consecutive losses. His win drought was broken by yet another finish – this time over Josh Koscheck, with a second round sub that would win him Performance of the Night.
He strung together two more losses. And then went on to finish Matt Brown in one of the more emphatic demolition jobs seen in 2016.
The fight against Masvidal popped that momentum bubble before it could even really form, but if Ellenberger finds the shark-like instincts he displayed against Brown, we might get another show out of 'The Juggernaut' yet.
On the other hand, it's entirely possible 'Platinum' Perry's heavy hands find their target; Ellenberger's chin is durable, but far too easily hit.
Either outcome will depend on one of these fighters getting their way during the contest. Neither man has been particularly good at adjusting on the fly when faced with adversity in a match, which is why the third option – a dragged out stalemate where the biggest losers are the fans – is also all too real a prospect.
Ovince Saint Preux last fought with a lethargy so pronounced he racked up a decision loss to a fighter you probably still haven't even heard of. (He's a top-five light heavyweight now. Yeah…)
For as much as he's been talked about in terms of potential, Saint Preux differs from other newer upstarts like Kelvin Gastelum in that he often just decides not to show up to work. Marcos 'Pezão' Rogerio de Lima off of Team Sonnen on TUF Brazil 3 is a guy that will knock St Preux's head off if he comes in with this game plan. However, his lower technical ability means there won't be a lot he can do if OSP turns the heat up on him.
And, once again, it's just as likely that neither man finds his footing throughout their scheduled 15.
Lord only knows why Diego Sanchez is a +300 underdog against Al Iaquinta. Due to a contract dispute with UFC, Iaquinta hasn't fought in over two years. Sanchez is a chronically underrated veteran that might just take advantage of Iaquinta's long layoff, and provide fans with a not-so-shocking victory.
Demetrious Johnson's inescapable, undisputable dominance over the flyweight division means it doesn't particularly do much to discuss contenders at 125-pounds. But when we do, Hector Sandoval is one. His victory over Fredy Serrano was an excellent way to bounce back from an unsuccessful UFC debut and will likely be a repeat performance when he faces off against the athletic but easily frazzled Matt Schnell.
Have your popcorn on hand for Saturday's UFC Nashville event. But also have a pillow or two ready, just in case.