UFC Nashville Bonuses: Swanson, Perry In the Money With $50K
With another UFC in the books here are the performance bonuses from UFC Fight Night 108.
It was an enjoyable night in Nashville, Tennessee thanks to the UFC and the 10,000 strong crowd were entertained as we saw some brilliant finishes and a surprisingly well contested main event.
There were six finishes on the card including a Von Preux choke from, you guessed it, Ovince St Preux. Early knockouts in the curtain jerkers from Hector Sandoval and Brian Barbarena and a sensational knockout from Al Iaquinta over the legendary Diego Sanchez.
The first performance bonus would eventually go to Brandon Moreno.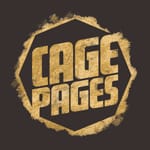 The young Mexican has become an extremely likeable character in the UFC. The Tijuana native is always smiling and now has, even more reason to after picking up his third straight UFC win. Midway through the second round, Moreno sent the durable Dustin Ortiz to the canvas with a crushing head kick.
Moreno would follow up with a little ground and pound before a scramble that lead to Moreno taking Ortiz's back and sinking in a rear naked choke leaving Ortiz momentarily asleep. Impressive stuff from the 23-year-old, who's now riding an eleven fight win streak.
The second performance bonus went to the explosive Mike Perry. While the first round was somewhat uneventful between he and Ellenberger things really started to hot up in round two. Perry landed a beautiful lead left hook which sneaked up past Ellenberger's right hand that was guarding his chin. Ellenberger fell to the mat as Perry could smell blood.
Ellenberger would eventually make his way back to the feet and the two clinched up. Just as they broke Perry threw a perfectly hidden elbow which knocked Ellenberger stiff. It's probably the cleanest standing elbow we've seen in a UFC cage. A vicious ending from the 25-year-old Welterweight who now moves to 3-1 in the UFC.
The final performance bonus would go to the two guys in the main event. Not much was expected from Lobov. The man many feel has only received a UFC call up due to his friendship with a certain Irishman.
While initially, that may be true there is no denying that Lobov deserves his spot on the roster after this fight.
Lobov surprisingly won the first round against the number four ranked Swanson and would give him a run for his money in most of the last four rounds. It's interesting to note that this is the most Swanson has ever been hit in a UFC fight.
Yes. More so than against Doo Ho Choi. Pretty crazy. The fight was a surprising affair and it appears Lobov earned some respect from his peers with that performance.
Swanson moves to 4-0 since losing to Max Holloway in 2015. He now plans on celebrating the future birth of his baby before eyeing up a title fight with the winner of Jose Aldo and Max Holloway.
Al Iaquinta was unfortunate not to receive a bonus here and has every right to feel aggrieved. This sort of situation leaves fans bemoaning the bonus system as some are sure to miss out despite being deserving. Hopefully, the promotion can sort something out for the Long Island native.