UFC Nashville: Mike Perry Talks Jake Ellenberger "I'd Be Happy To Be His Last Fight"
After picking up the biggest win of his UFC career, Mike Perry gave his thoughts on the fight and his opponent, Jake Ellenberger's future.
UFC Fight Night 108 in Nashville was a fun event. Though for some more than others as a young, Michigan turned Florida native, knocked his opponent out cold in what could arguably be described as the cleanest standing elbow in MMA history.
Conversely, his older opponent, an Omaha native with a nineteen-fight tenure in the UFC, lay flat on the mat, motionless, with his entire body stiffened from the trauma.
It represented a point of divergence for the fighters, in a sport with a precedent for exactly that. Chris Weidman introduced Anderson Silva to it. While Georges St-Pierre did it to Matt Hughes. It's a product of the sport and is as old as the sport itself. Mike Perry may just have ushered Jake Ellenberger to that exact point.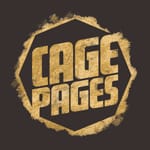 Ellenberger had long been a upper-tier Welterweight in his UFC tenure. Never quite reaching the peak of the summit but nevertheless, he was one of the best for a while. At 8-2 in his first ten fights, Ellenberger had wins over Mike Pyle, Nate Marquardt, Diego Sanchez and Jake Shields.
Since 2013 Ellenberger has won just two of his nine fights and has been stopped in five of them. As an objective onlooker, it appears as if that's the record of a fighter in decline and a mighty steep one at that. But let's not confuse this. No one is saying Ellenberger isn't competing against the top guys, he is. But when you have been competing with the best most of your career and winning, how do you then accept losing on a consistent basis?
Could Ellenberger be considering retirement? Perry seems to think so as he talked to Sherdog and gave his thoughts on the fight and Ellenberger's potential retirement:
I know he had power, man. I'm sure he did. I mean, top 15, and he's got all them muscles. We have a very similar body style. But I knew that's all he wanted, was the right hand. I was setting up the elbows and the left hooks to counter that, that overhand right, and that's what finished the fight for me. So, I was never worried about his power.

I think he was taking too long to get back to me, man. Maybe it's time for him to hang up the gloves. I'd be happy to be his last fight. Maybe he'll come back and beat somebody up, I don't know.
Perry would move on to 3-1 in his UFC career with this being his first win over a ranked opponent – Ellenberger was number thirteen in the UFC's official rankings – and with it being in sensational style, which generally guarantees bigger fights.
Retirement talk is never easy but it is part-and-parcel of the sport. Recent retiree Anthony 'Rumble' Johnson made that tough choice only a few short weeks ago and he has urged fighters to be mindful of what their body is telling them.
While fighters are often urged by fans – and even other fighters – to 'hang 'em up' the reality is that decision is one only that fighter can make, and retirement is always a tough one. We may well see Ellenberger fight again, but don't be surprised if you don't.