Bellator 179: Cheick Kongo To Meet Augusto Sakai In England
A fight that was meant to have already happened but got scrapped due to injury has now been rescheduled for Bellator 179.
Cheick Kongo does not seem to be ageing at all and is about to start a fight camp for the 39th time.
Yesterday, MMAFighting confirmed that Bellator has added a bout between Cheick Kongo and Augusto Sakai to their 179 card. This matchup was originally scheduled for Bellator 150, but Sakai withdrew due to an injury.
Currently, Kongo is riding a 4-fight win streak, his latest victory being an impressive unanimous decision victory over Oli Thompson. Sakai is undefeated through ten professional fights but is coming off of an unsatisfying draw to Dan Charles at Bellator 155 in May of 2016. He will certainly be looking to redeem that performance and get a knockout against Kongo.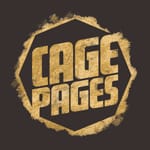 Sakai is primarily a Striker, having achieved 7 of his ten wins through KO or TKO, and will undoubtedly be looking to stand with the veteran Kongo. He will need to stuff the inevitable takedown attempts, land early, and land hard
Kongo possesses a more rounded skill set and could use his stellar wrestling to take the relatively inexperienced Sakai to the ground and grind him out. Sakai's cardio has proved to be a weakness in previous fights and will be tested if Kongo can initiate grappling exchanges.
This fight is an excellent matchup for the Bellator Heavyweight division, which has been suffering without a champion for several years. Recently it has been invigorated by the introductions of Matt Mitrione and Fedor Emelianenko. Those two are slated for a highly anticipated fight. So whoever wins between Sakai and Kongo could be in line for a title shot against, the winner.
Additionally, this fight will take place on a big card for Bellator headlined by Rory McDonald and Paul 'Semtex' Daley at the SSE Arena in London, England. Bellator has been needing top level talent and UFC import Rory McDonald is certainly that. Bellator 179 could be a massive step for Bellator's tasks of building legitimacy as an elite organisation and building stars in the Heavyweight division.