Bellator Adds High Profile Names to Women's Flyweight Division
Bellator MMA has added several exciting names to their women's flyweight division and announced that a champion will be crowned in 2017.
Early Friday morning, Bellator announced the signing of several new contenders to their female flyweight division.
Already sporting a stable of some of the best 125-pound talent in the world, the announcement is huge as it gives Bellator the premiere female flyweight division out of any American promotion.
The new names can be found below.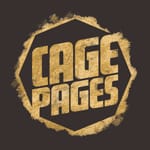 The signings are highlighted by former UFC strawweight title contender Valérie Létourneau. "Trouble" is best known for going five rounds against champion Joanna Jędrzejczyk in 2015 in front of the largest crowd in UFC history in Australia. Létourneau holds a victory over contender Maryna Moroz but has struggled to make the 115 weight limit.
Despite being on a three-fight losing streak, Létourneau looks to make an impact at 125 with her vast high profile experience.
Other names on the list include Alejandra "Azul" Lara, who holds five finishes in her six professional victories. There is also undefeated Brazilian Juliana Velasquez as well as Chinese submission artist Na Liang who has submitted all three of her professional opponents.
The promotion has also signed more up and coming talent such as Kristi Lopez who will be making her third professional fight in the Bellator cage. There is also Turkish fighter Sabriye Sengul who will be making her MMA debut in the promotion.
The aforementioned names join a notable roster that includes Russian star Anastasia Yankova, Ilima-Lei Macfarlane, Lena Ovchynnikova, Colleen Schneider, and Emily Ducote. All of the aforementioned women have been competing under the Bellator banner and the general consensus is that Yankova and Macfarlane are the front-runners to compete for the inaugural flyweight title.
More importantly, the announcement looks to widen the gap between Bellator and the UFC in the female flyweight division. Currently, the UFC does not have a women's 125 weight class. While Invicta also has a division, Bellator has spent far more time developing their flyweight fighters and building their talent into stars. The new additions help Bellator in being able to promote world class talent that the UFC simply doesn't have.
Bellator president Scott Coker said in a statement Friday:
2017 has been a big year for us in terms of bringing in marquee free agents that can have an immediate impact on their division. This group of flyweight signings demonstrates that we're committed to that throughout our roster, as we're adding even more depth to an already-competitive weight class. We're adding a proven title contender, along with a group of prospects from all around the globe, and we look forward to putting on great fights and displaying the talent this division has to offer.
Bellator will be holding their next event on May 19 when Paul Daley meets Rory MacDonald in the main event.