UFC 211: Moving day for WME and Brazilian MMA
UFC 211 is a vitally important event for the company in the WME-era. It's a stacked card with two Belts on the line and a plethora of fights that will have an immediate impact on the title picture in multiple divisions.
It also features a chance for two prospects in Yair Rodriguez and Jorge Masvidal to make their name off established elite foes. Perhaps it might not be overstating things to argue this one event, featuring Brazilians in the top three fights, could be pivotal in shaping the trajectory of MMA and especially the UFC in 2017 and beyond.
So let's take a look at how and why this event might be so critical to both the new owners and to an entire fighting nation.
At this point, new owners Ari Emanuel and Patrick Whitesell would have been forgiven for thinking this fight game is easy pickings and the rest of 2016 did little to dispel this notion.
Stipe Miocic returned home to a rapturous welcome in Cleveland for an entertaining card – (and a phantom tap) – against Alistair Overeem. Manchester, England saw the homecoming of Michael Bisping and his survival of a buzzer-beating Anderson Silva knee to the jaw. Conor McGregor too returned 'home' to New York – ("The Irish built this city") – and MMA's long-awaited return to the Big Apple was an epic night, culminating in the Notorious' demolition of Eddie Alvarez.
The unassuming Brazilian Amanda Nunes rounded off the year with a similar violent destruction of the once-vaunted Golden Girl, Ronda Rousey.
The six-numbered UFC Events under WME ownership in 2016 delivered a combined $38.8 million at the live gate and five million PPV buys. At first glance, those numbers are incredible and at that point $4 billion begins to look like you've just taken candy from a Fertitta baby.
On closer inspection, not so fast.
Conor McGregor alone was responsible for $25.3 million of those gate receipts and 2.95 million PPV buys. Ronda Rousey chipped in with a not-so-shabby 1.1 million buys. If WME were previously unaware of the star-driven nature of modern MMA, they were at least now hearing some warning bells.
2017 would prove to be an early stress-test of the strength of the roster beyond the supernova of McGregor and the behemoth of Rousey.
That stress-test started in inauspicious fashion with UFC 208 in Brooklyn, New York. The fact that the main event featured a Title Fight between Holly Holm and, virtually unknown, Germaine De Randamie in a division that didn't even exist until December 2016 wasn't problematic in and of itself. The fact that nine of the ten fights on the card went to a decision and the only people being put to sleep were the fans (not the fighters by way of KO), was more of an issue.
Still, every year has a snooze-fest or two. No panic.
March 4th, 2017 saw UFC 209 go down in Las Vegas, Nevada. Allegedly. Possibly. Maybe. I think. To be honest, nobody knows.
Apparently, there was some sort of fight between Tyron Woodley and Stephen Thompson with a title on the line but if a fight is defined as trying to kick and punch an opponent then I'm not sure what we actually call this spectacle. The co-main event was slightly more memorable, featuring the world-renowned martial artist – David Teymur.
Who? Say what?
Two dud marquee events back-to-back featuring relatively unheard of fighters like Teymur and De Randamie in prominent slots is unfortunate but not a crisis.
April 8th, UFC 210 in Buffalo, New York would surely get things back on track. After all, there would be no danger in Anthony Johnson falling into the same trap as Wonderboy and Woodley. There'd be no hesitation in 'Rumble' winging haymakers at Daniel Cormier's head, right? The last thing the most dynamic puncher in MMA would do is try to clinch-wrestle an Olympic-level wrestler, so we would definitely be treated to an all-action affair?
Meanwhile, Gegard Mousasi and Chris Weidman engaged in some sort of elaborate game of "Where are my hands, bro?" ending in a bizarre win for Mousasi, with Weidman seemingly unsure where the hell he was or what time of year it is.
The manner of the Weidman loss could be an eerie metaphor for how WME are feeling right now.
$4 billion?
What? When? Where am I?
The UFC train of 2016 had officially run out of steam.
UFC 211 is positioned at an intersection for the company. The first quarter of 2017, of course, saw some entertaining fights but the marquee events were in the ballpark of a wash-out. The remainder of 2017 looks just as uncertain as what preceded it.
Conor McGregor Junior may have a large say in how the rest of the year looks for the UFC; which is saying quite a lot given he is a five-day-old baby who can't talk. If he doesn't have an impact, then another famous Junior might have something to say about it himself.
So, we're at a point in time where a baby and a retired boxer might hold the keys to the success or failure of 2017 for the company. This, more than anything, underscores the fragility of any business model which relies on the participation of, and success of, superstars who are in as short supply as unicorns.
Dallas, Texas is the scene for which the direction of the UFC moving forward may be altered.
This, more than anything, underscores the fragility of any business model which relies on the participation of, and success of, superstars who are in as short supply as unicorns.
UFC 211 must deliver. The fighters must deliver. The fights need to be exciting. The energy and buzz surrounding the UFC is at its lowest ebb for some time, arguably in years. Fighters are disillusioned with contracts and matchmaking, fans are bewildered by the declining product being churned out and the owners must be worried at the numbers coming back.
Momentum from UFC 211 would carry forward to next month's event in Rio de Janeiro, Brazil. UFC 212 is already a contentious main event with the Champion* Jose Aldo Jr. continually plagued by the Asterix – (see below) – beside his name and Max Holloway similarly holding a much-maligned Interim belt in less-than-ideal circumstances after Anthony Pettis missed weight.
*Conor. 13 seconds.
All roads from Dallas lead to Rio. Therein lies an interesting parallel between the trajectory of the UFC and the trajectory of Brazilian MMA itself. WME came into the sport and jumped on the steam-train and the ride was easy. For years, this metaphor also described the role – (and importance) – of Brazilian Fighters in the sport and, specifically, the UFC.
If the mighty WME are standing at a crossroads scratching their heads on which way to turn, then Brazilian MMA itself is right there beside them.
Rewind a year previous to the sale of the UFC and you witness another inarguable seminal moment in the sport, seeing the partnership with USADA kicking in on July 1st, 2015. Whether coincidentally or tangentially, the fortunes of Brazilian MMA have been in decline since USADA marched into the wild-west of the UFC carrying testing kits.
It would be churlish and, indeed, foolish to imply and assume that USADA alone is responsible for changing the fortunes of Brazilian MMA. It would be equally facetious to say USADA hasn't changed the fortunes of many fighters of all nationalities. The TRT-era-norms of MMA and the UFC came to an abrupt end and it stands to all logical reasoning that this would see change in fighters who overtly or covertly relied on it.
USADA is the stick that many fans beat over the head of Brazilian Fighters but, like most things in life, the devil is in the detail.
The swashbuckling stars from Brazil are not merely the victim of an improved regulatory environment. They are simply getting older. Brazilian legends from Anderson Silva, Vitor Belfort, Shogun Rua, Lyoto Machida, Demian Maia, Jose Aldo, Big Nog, Lil Nog, Junior Dos Santos, Rafael dos Anjos, Fabricio Werdum and Renan Barao all share one thing in common, other than being from Brazil – they're all the wrong side of 30.
Time waits for no man. Or woman.
There has very rarely been a period in the modern UFC with less than two Brazilian Champions, in no small part due to the consistent brilliance of Jose Aldo and Anderson Silva. Currently, there are two Brazilian Champions in the UFC – Aldo and Nunes – who are both likely to fight on the UFC 212 and 213 cards.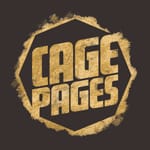 The very nature of the matches facing Aldo and Nunes gives pause for thought. The betting lines between Aldo and Max Holloway are not far from a Pick' em. Valentina Shevchenko withstood a 2-round barrage from Nunes in their first fight and came on strong in the 3rd and final round. Next time she will likely have five rounds to play with.
It's not inconceivable that both Aldo and Nunes lose their next fights.
Jessica Andrade, Junior dos Santos and Demian Maia are front-and-center of the biggest UFC card of 2017. Yes, two titles are on the line but there's a sense that the longer term fate of Brazilian MMA is on the line too.
Here's a quick look at the potential ways for the three to come out victorious:
Demian Maia is many people's idea of a Champion-in-Waiting. He has delivered a string of amazing performances in recent memory – he dismantled elite-BJJ-black-belt Gunnar Nelson in a one-sided decision, easily manhandled a game Matt Brown before submitting him and then topped it off by slicing through Carlos Condit like a knife through butter. Whilst Jorge 'Gamebred' Masvidal represents a stern striking test, let's not kid ourselves into forgetting Condit didn't. With a size and strength advantage, Maia should be able to get the fight to the mat where he is lethal.
Joanna Jedrzejczyk is a phenomenal champion but even in her largely one-sided defense of the belt at UFC 205, she showed vulnerabilities. Jessica Andrade is 3-0 since making the move to Strawweight and won't be overawed by the volume Joanna puts on her. She has the hand speed and power to hurt the champion and the cardio to keep pace with her output.
JDS beat Stipe Miocic in their first fight but it's arguable their careers – (and skill-sets) – have followed different paths since then. Miocic has continually improved his striking and wrestling while JDS has stagnated a little. Still, it can't but inspire confidence that JDS has already fought Miocic over 5-rounds and come out victorious.
For all I've highlighted the potential routes to victory for the Brazilian fighters, the converse scenarios are just as likely – (if not more so). Gamebred can easily starch Maia with strikes. Joanna can prove herself dominant with a comprehensive win. Stipe can easily KO or outclass JDS.
MMA is no country for old men.
Brazilian MMA and WME share one massive thing in common right now.
They are both in dire need of new stars and heroes to maintain the vibrancy and popularity of the sport.
Anderson, Vitor and Werdum will all be passing the torch on to the next generation, imminently. As things stand, that next generation may not even have a solitary UFC champion to aspire to if the next 2 months don't go to plan for the Brazilians.
UFC 211 could prove to be a resurgent shot in the arm for both parties. WME will be hopeful the dynamic, good-looking, easily marketable Mexican Yair Rodriguez seizes his chance to shine. They'll equally be hoping that vicious striker 'Gamebred' Masvidal overcomes the promotionally tough-to-sell brilliance of BJJ-wizard Maia.
Brazilian MMA will be hoping that Andrade and JDS win titles this weekend, giving momentum and impetus for Aldo and Nunes to defend their belts. It's not inconceivable that Demian Maia adds the Welterweight Title in 2017.
Brazil could end 2017 with five active UFC Champions, with two of those being women under the age of 28. It would provide a huge boost to the entire sport in Brazil to have 50% of the belts in the UFC held by Brazilians, with two young female heroes and would surely translate to inspiring a fresh wave of talent.
They could equally end the year with no Champions for the 1st time in the modern UFC.
UFC 211 won't make or break Brazilian MMA nor will it validate or invalidate WME's decision to outlay $4 billion for the company – But it is vital for both parties that the Event is a success.
The last thing the UFC needs right now is another dud event peppered with boring decision contests. The last thing they need is yet another foreign market going the way of Canada and sliding off the radar in terms of elite athlete success at UFC level.
Stars drive the popularity of the sport in a country. They also drive the profitability of the company. UFC 211 represents a chance for both Brazilian MMA and WME to turn the tide of 2017 in their favour.
If neither of them takes it, both could be in for a long barren year – and that's bad news for the sport.