Invicta FC 23: MMA Media Preview and Predict the Fights
The 23rd event in Invicta's five-year history boasts a strong eight-fight card. Cage Pages gathered the thoughts of writers, radio hosts, and a super-superfan to get you in the mood for all the action in Kansas City on Saturday.
There may be no title fights at Invicta FC 23 but the fights mean plenty for the 16 women stepping into the cage at the Scottish Rite Temple on Saturday night. Invicta title shots, UFC contracts, and perhaps even careers are on the line.
All the action can be seen on UFC Fight Pass, kicking off at 8 pm ET, or 1 am in the UK. Let our primer guide you through what to expect when the cage door closes on Saturday.
Vanessa Porto (18-7) vs. Agnieszka Niedzwiedz (9-0)
With the UFC confirming that they will be introducing a flyweight division later this year, the Invicta FC 23 main event could not have come at a better time for the two participants.
In one corner a veteran Brazilian warhorse, who has long been ranked #2 in the division behind Barb Honchak, and then more recently Jennifer Maia. In the other a surging Polish prospect who has yet to taste defeat, or fight anyone close to Porto's calibre.
KC Walton, Cage Pages – If she can get the Victory this weekend over a battle tested Vanessa Porto, who already has victories over co-main eventer Roxanne Modafferi as well as UFC Women's Featherweight Champ Germaine de Randamie, I believe Agnieszka Niedzwiedz could be on the fast track to make a splash in the UFC. In addition to her undefeated record, lethal hands and abilities on the ground the timing is perfect with the UFC's Announcement of a 125-pound Women's Division.
Porto made her professional debut in 2005 when Niedzwiedz was only nine-years-old. Her reasonable numerical record becomes that much more impressive when you add a little context.
The Brazilian's defeats have often come against the absolute best in her division, and in some cases, against fighters who reside on greatest of all time lists.
Barb Honchak and Jennifer Maia have both been consensus number ones at 125 pounds. Amanda Nunes is one of the three best bantamweights of all time. Cristiane "Cyborg" Justino is far and away the best featherweight of all time and in some people's eyes the best pound for pound female in the sport's history.
Meanwhile, Porto holds wins over former Bellator strawweight champion Zoila Frausto, reigning UFC featherweight champion Germaine de Randamie, and current Invicta FC bantamweight champion Tonya Evinger.
Schwan Humes, Severe MMA / MMA Ratings – Porto is one of the best in the world and to beat her Niedzwiedz will have to have the best and smartest performance of her life. She will have to rise to Porto's level meaning she will have to rise to Porto's level of craft and savviness.
Niedzwiedz has been nothing but impressive in her nine-fight professional career. "Kuma" racked up seven wins across Europe through 2012-14 before taking a break to have a baby.
Any doubts as to how strong Niedzwiedz would come back from her time away were answered when she defeated dangerous striker Christine Stanley at Invicta FC 18 last year.
It now seems certain the fighter will follow in the footsteps of her compatriots Karolina Kowalkiewicz and Joanna Jedrzejczyk and make her way to the UFC. Whether Niedzwiedz wins on Saturday, and perhaps as importantly how she performs, could determine how quickly she gets there.
Victor Vargas, MMA Wreckage – The female flyweight division really is a phenomenon in its current incarnation. Between Bellator, Invicta and soon the UFC, women are oozing with talent and it is one of the few divisions where a consensus number one is hard to come by.

Jennifer Maia may have won and defended her title against Vanessa Porto and Roxanne Modafferi but her recent run of close five round fights still has some questioning her level of greatness.

If there is one other female that can lay claim to being the best flyweight mixed martial artist now and of all time, it is Vanessa Porto. The Brazilian veteran has faced any and every name in the division. Her well-rounded skills and craftiness also makes her one of the toughest fighters to face on the entire Invicta roster. Niedzwiedz can win this fight, but to do so she will have to put in a career best performance because this is a huge step up in competition.
Picks for Porto – Stephen Rivers, Paarth Pande, Candy Arellano, Victor Vargas
Picks for Niedzwiedz – Schwan Humes, Steve Rychel, KC Walton.
Roxanne Modafferi (20-13) vs. Sarah d'Alelio (11-6)
In the co-main event, the stage remains the property of the flyweights. Under usual circumstances, this would be a straight shoot out for an Invicta title shot. Yet here we are, pondering whether there is much more on the line.
Modafferi has improved dramatically since her run on The Ultimate Fighter 18, winning five of seven from 2014 to today. That period has included wins over all-time great Tara LaRosa, Andrea "KGB" Lee and DeAnna Bennett. All at Modafferi's natural weight class.
Having debuted back in 2003 in Japan, Modafferi is one of the pioneers of women's MMA, no matter how much she dislikes the "WMMA" term. Like Porto in the main event, who Modafferi has fought twice, "the Happy Warrior" has already left a large imprint on the sport.
Paarth Pande, Pro MMA Now / MMA India – Vanessa Porto stands as one of the most underrated female MMA fighters. She has an amazing record and has been a part of the sport since its inception. She has clearly helped the sport gain recognition and has seen the sport grow in front of her eyes.

Modafferi too has a decorated record. She is a former world title challenger and has helped women get recognition in the world of MMA. Modafferi and Porto may be remembered in similar ways, but in my opinion, Roxanne's career means more to women's MMA as she has been able to connect with fans in such a unique way and brought attention to the sport so positively.
Modafferi has done incredible things in competition. Jennifer Howe was an unstoppable 12-0 when she faced Modafferi in 2004. It wasn't only that nobody gave Modafferi a chance against Howe, it's that nobody really gave anyone a chance against Howe at that point.
Roxy beat her by decision, and to prove a point, submitted Howe four months later in a rematch. This wasn't Holly Holm knocking out Ronda Rousey. Unlike Holm, Modafferi had no championship pedigree in any sport, and no right to be defeating the most dominant fighter in the world. But she did.
Modafferi has so often been the underdog, facing anyone no matter how big, or how good. Her resume carries the names of Strikeforce champions Marloes Coenen and Sarah Kaufman among others. That forms a special connection with fans, but it is only a part of Modafferi's charm.
Candy Arellano, Hardcore Invicta FC Superfan – I have had some amazing memories going to Invicta events, but when I stop and think about which fighter and which time is most memorable the fighter that comes to mind is Roxanne Modafferi. If you had told me a few years ago when I was watching TUF 18 that not only was I gonna meet my favourite fighter but I was gonna become friends with her and then one day be dressing up as a Mortal Kombat character and actually being part of the weigh ins I would have been like, "yeah right".

But that is exactly how it went down. To actually take part in the fun with some of my favourite people out there. Serena Dejesus, Katie Soo, Rob Hamilton, Hannah Fitzpatrick, and of course Roxanne's coach John Wood. Roxanne brought a whole group of people together from all over the country and that's what makes her special. That night at Invicta 16 is just one example of many, how this group gets pumped up when Roxy fights and that's special to us. Her fight with Sarah (d'Alelio) is gonna steal the show, and do not miss the weigh ins!
At 36-years-old, Sarah d'Alelio is finally realising her full potential. Knocks against the fighter have never related to her ability, but there have at times been questions asked about d'Alelio's commitment to being the best.
A drop to flyweight in 2016 has seen the fighter clean up her act and start producing the level of consistent performance that could see her become a world champion. D'Alelio has now won four straight for the first time since 2010, taking in Invicta, Super Fight League and Bellator cages along the way.
The winner of this bout can chase whatever opportunities they desire. UFC, Bellator, Invicta, all will have meaningful flyweight championships up for grabs before the end of the year. The loser will be left wondering how many opportunities they have left.
Schwan Humes, Severe MMA / MMA Ratings – This is a fight between two veterans who have faced the best women's MMA has to offer. Due to the quality of opposition and number of fights both will be able to fight with technique, but also with strategical awareness and purpose. Both will know how to fight to their strengths, but have the depth and experience to challenge their opponent in every aspect of the fight.
Picks for Modafferi – Schwan Humes, Candy Arellano, KC Walton, Paarth Pande
Picks for d'Alelio – Steve Rychel, Stephen Rivers, Victor Vargas
Herica Tiburcio (10-4) vs. Tessa Simpson (5-1)
Invicta's atomweight division, the producer of so many fantastic title fights, is in a state of limbo. Reigning champion Ayaka Hamasaki recently fought and lost to, Livia Renata Souza at 115 pounds.
Hamasaki suggested previously that she would take fights at 115 in an attempt to earn a UFC contract at strawweight. While her immediate plan did not prove fruitful, her future as a long-term atomweight remains uncertain. That leaves Tiburcio and Simpson, along with former title challenger Jinh Yu Frey, jockeying for position.
Tiburcio is an emotional pressure fighter who pours everything out in the cage. The Brazilian is a threat wherever the fight goes, making opponents feel uncomfortable on the feet with opportune leg kicks, and providing a potent submission threat once grappling exchanges are initiated.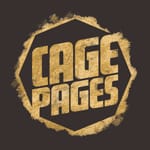 That said, finding success at 105 pounds after a career-high win over Michelle Waterson for the Invicta FC atomweight title in 2014 has been difficult for the young fighter. Tiburcio lost the title in her first defence against Hamasaki, and followed that up with a decision loss to Jinh Yu Frey.
Tiburcio fought her way back into the win column against Simona Soukupova at Invicta FC 20 and now knows that a win over Simpson would thrust her right back into the title picture.
That will be no easy feat, as the Austin, Texas native fought hard in her Invicta debut, also against Soukupova. Like Tiburcio, Simpson got the win by decision. That was the fighter's second win of 2016, marking the first time she had fought twice in the same calendar year since 2009.
Both fighters will be well aware of where a win positions them at 105 pounds. Tiburcio is currently ranked #4 in the unified rankings at atomweight, while Simpson sits at #6. The winner will have a fair claim for a crack at Invicta gold.
Picks for Tiburcio – KC Walton, Paarth Pande, Stephen Rivers, Schwan Humes, Candy Arellano, Victor Vargas
Picks for Simpson – Steve Rychel
Elizabeth Phillips (6-5) vs. Kelly Faszholz (3-2)
Two former UFC bantamweights clash with hopes of winning their way back to the big leagues. What's not to like? Both fighters failed to make the most of the opportunities the UFC gave them, but both are surely left with a sense that things could have worked out a little differently.
Phillips was beating Valerie Letourneau up early before she ran out of gas. Then the Spokane native was on the wrong end of a questionable decision against Milana Dudieva. Win either of those fights and Phillips would probably still be in the UFC.
Not least because her final outing inside the octagon was a competitive, if uninspiring, fight with top talent Raquel Pennington in August 2016. A defeat by unanimous decision saw Phillips cut by the UFC.
Faszholz now hangs onto her prospect status by a thread.
What has heaped even more pressure on Phillips at this point, is her Invicta FC debut in January. A stunning head kick from Leah Letson handed her a defeat. Another against Faszholz on Saturday would be Phillips' fifth in seven fights.
Faszholz had her own problems in the UFC. At 3-0 she signed with the promotion way ahead of schedule and gave Lauren Murphy all she could handle before the toll of taking a fight on such short notice started to tell in the third round. A subsequent defeat to Ketlen Vieira was enough to end her UFC run at 0-2.
Faszholz now hangs onto her prospect status by a thread. A win over Phillips on Saturday would get things moving in the right direction again and earn her more developmental time at 135 pounds. Defeat and many would be labelling her a bust before she's really got going as a pro.
Picks for Phillips – Candy Arellano, Schwan Humes
Picks for Faszholz – Stephen Rivers, Paarth Pande, KC Walton, Steve Rychel, Victor Vargas
Andrea "KGB" Lee (6-2) vs. Liz Tracy (3-1)
The flyweights continue to dominate the card with another bout that could move the winner on to much bigger things next time out.
On paper, this looks like a showcase fight for Andrea Lee. The reigning Legacy Fighting Alliance flyweight champion is a crowd pleaser and has welcomed the "Female Donald Cerrone" comments that have often been thrown her way.
There are definite similarities. Lee feels the need to fight often and stay as active as possible, is a vicious and creative kickboxer, and is a major submission threat when the fight hits the mat.
A win here, ideally another violent finish as we saw against Jenny Liou in January, and Lee would surely become a part of the UFC's new flyweight division later this year.
Hoping to play spoiler, Liz Tracy has only been fighting as a pro for two years. In that time she has already fought UFC strawweight Ashley Yoder, and Christine Stanley. Both fights went to split decisions, with Tracy losing to Yoder and beating Stanley.
Picks for Lee – Stephen Rivers, Paarth Pande, KC Walton, Steve Rychel, Candy Arellano, Schwan Humes, Victor Vargas
Picks for Tracy – None
Tiffany van Soest (0-2) vs. Christine Ferea (1-0)
Don't let the slim records fool you, these are not novices preparing to throw down on Saturday night. Van Soest is a decorated kickboxer and muay thai practitioner with a tonne of combat sports experience, and Ferea is a similarly vicious striker who made her amateur MMA debut back in 2012.
Steve Rychel, Cage Side Submissions Radio – You could make cases up and down this card for a potential fight of the night. D'Alelio vs. Modafferi, Gomes vs. Sorenson, Lee vs. Tracy, but Tiffany "Time Bomb" Van Soest vs. Christine "Misfit" Ferea will steal the show. This will be a fan friendly fight. Van Soest the Muay Thai World Champion and Ferea who certainly won't be looking for the take down once the bell rings. This is a recipe for violence and possibly an early stoppage.
Picks for van Soest – Schwan Humes, Victor Vargas
Picks for Ferea – Stephen Rivers, Paarth Pande, Steve Rychel, KC Walton, Candy Arellano
Ediane Gomes (10-4) vs. Pam Sorenson (5-1)
This featherweight scrap might be the Invicta FC 23 sleeper. Both fighters have spent time at 135 pounds in their careers and had difficulty making the weight. At a healthier 145, we should see the best versions of the fighters show up on Saturday.
Gomes has been close to title contention in the past. Impressive wins over Leslie Smith and Hiroko Yamanaka had the Brazilian earmarked for big things that never came to fruition. A number of fights fell through, and Gomes has at times been her own worst enemy. Her bout with Amanda Bell at Invicta FC 15 was called off last minute as she was unable to safely make weight.
Yet all four of her career defeats have come against fighters way ahead of Sorenson in terms of experience and ability. Ronda Rousey, Amanda Nunes, Tonya Evinger and Raquel Pa'aluhi. If you're going to lose fights, that isn't a bad foursome to have on your resume.
Sorenson meanwhile has quietly gone about becoming a fighter to watch, especially if she stays in the featherweight division. King of the Cage gold and an Invicta FC debut win over Jessy Jess take pride of place on a six fight record.
Picks for Gomes – KC Walton, Candy Arellano, Victor Vargas
Picks for Sorenson – Steve Rychel, Paarth Pande, Stephen Rivers, Schwan Humes
Yaya Rincon (0-0) vs. Brooksie Bayard (1-1)
The battle of the Invicta debutantes should be a fun scrap to get the action underway on Saturday night.
Rincon went 4-0 as an amateur and holds a pair of wins over Bellator flyweight Brooke Mayo. Bayard handed Colbey "Sister of Sage" Northcutt her only amateur defeat in 2013.
Picks for Rincon – Stephen Rivers, Paarth Pande, KC Walton, Candy Arellano, Schwan Humes, Victor Vargas
Picks for Bayard – Steve Rychel