UFC Stockholm: Performance Bonus Predictions
The UFC returns to Sweden on Sunday with a 12-fight card. That means 24 fighters will be hoping their performances earn them a $50k bonus. These four have a great chance of doing just that in Stockholm on Sunday.
UFC Fight Night Stockholm is the UFC's second European event of 2017. The promotion last visited Sweden in January 2015. That night, light-heavyweight contender Alexander Gustafsson was stopped by Anthony Johnson in little more than two minutes.
Gustafsson will be looking to avoid a repeat performance on Sunday, as he faces Glover Teixeira in the main event.
The $50k performance of the night bonuses are usually awarded to the fighters competing in the fight of the night. Typically, two additional bonuses are paid to the fighters who put in the most impressive performances, whether that is a dominant win or a spectacular finish.
You can expect to see these four included in the discussion.
Performance of the Night – Alexander Gustafsson
In five out of the last six UFC events, the winner of the main event has been awarded some form of a post-fight bonus. I expect home nation contender Alexander Gustafsson to achieve the same.
Picking Gustafsson to win, and to do so impressively, comes with at least a little concern. He has only fought once since October 2015. On top of that, every top five opponent Gustafsson has faced in the past four years has beaten him.
Wars with Jon Jones and Daniel Cormier were enthralling and competitive. Still, Gustafsson lost both, and Anthony Johnson blasted him out of the cage in between.
At only 30-years-old, practically a junior in light-heavyweight terms, Gustafsson should carry notable physical advantages into the cage though.
More than that, Teixeira's own UFC record is that of an elite gatekeeper. The best fighters in the division, Jon Jones, Phil Davis and Anthony Johnson, have all beaten him.
Everyone else? Teixeira's experience has shone through and carried him over every hurdle in his way.
The Brazilian is the perfect measuring stick for Gustafsson after such long periods of inactivity due to injury. This is a bout between title challengers at very different stages in their careers.
One should be coming into their prime as a fighter. The next two to three years of Gustafsson's career could well be his best.
By contract, at 37-years-old, every time Teixeira steps into the cage the same questions are asked. How much is left in the tank, 15 years after making his professional debut? Teixeira's Swedish opponent will answer that for us on Sunday.
Performance of the Night – Pedro Munhoz
Brazilian choke machine Pedro Munhoz has been squeezing necks and cashing cheques of late. In 2016, Munhoz fought twice. Russell Doane and Justin Scoggins were both submitted via guillotine choke. Both times Munhoz earned himself an additional $50k.
When you combine that short-term streak with Munhoz being the biggest betting favourite on the card at this point, it is hard to overlook him as a bonus pick.
The 30-year-old is facing Damian Stasiak who has himself won his past two via submission.
The difference is that Stasiak has been facing competition at a level below, and his previous test against more challenging opposition resulted in a decision loss to Yaotzin Meza.
This is a fight few expect Stasiak to be competitive in, let alone win. That is a recipe for a finish, and on a card that is far from stellar, that should put Munhoz in the running for a $50k performance bonus.
Fight of the Night – Peter Sobotta vs. Ben Saunders
As already alluded to, this is not a great card. In truth, it's not even a good one. The only fight with real championship relevance is the main event and there aren't many hidden gems up and down the card.
One fight that has the potential to leave a memorable mark on what is on paper an easy to forget card, is the welterweight main card bout between Peter Sobotta and Ben Saunders.
Sobotta has gone 3-1 in his second run with the UFC. Wins over Pawel Pawlak, Steve Kennedy and Nicolas Dalby suggest he is well matched against his opponent in Stockholm.
Saunders has also improved in his second run with the UFC, winning five of his six outings since returning to the promotion in 2014.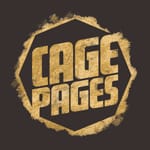 The mix of Saunders' fluidity as a martial artist and Sobotta's powerful striking and aggressive grappling should make this a fun three-round tussle on a night that doesn't produce many of them.