UFC: de Randamie's Manager says she won't fight Cyborg
Germaine de Randamie's manager spoke on Friday stating that the UFC featherweight champion refuses to fight "cheater" Cris Cyborg.
On Friday afternoon, MMAFighting.com released an interview with UFC featherweight champion Germaine de Randamie's manager stating that her client refused to fight Brazilian powerhouse Cris "Cyborg" Justino.
The news sheds light as to why the division has had no activity since de Randamie won the title against Holly Holm this past February.
De Randamie's manager, Brian Butler, explained:
"Germaine and her team have talked, and the position is that she will not fight Cyborg because Cyborg is a known and proven cheater. Even after so much scrutiny has been put on Cyborg, she still managed to pop for something and will always be a person of suspicion who is trying to beat the system rather than just conforming to the rules. For that reason, Germaine and her team don't believe that Cyborg should be allowed to compete in the UFC at all. If that is the only fight the UFC wants, then Germaine is willing to wait and see if the UFC will strip her belt before making her next move."
Earlier this year, vague reports were saying that de Randamie was out of action indefinitely for an undisclosed reason. It is now apparent that the Dutch striker had reached an impasse with the UFC regarding the next match-up in her career. The UFC has not signed any new featherweights.
In fact, no featherweights have technically been signed to the roster at all. Cyborg has only competed at catchweight in the UFC and both de Randamie and Holm competed as bantamweights before being granted a shot at the 145 title.
There has been no statement from the UFC, but featherweights like Invicta's Megan Anderson have gone on the record saying their general understating is that the UFC is not moving forward with the division until Cyborg has finished her suspension.
The fact that de Randamie is waiting for the UFC to make an administrative decision is a risky one on her part. There has been much backlash over the fact that two bantamweights were given the shot at the 145 title. Criticism only intensified as no signings were made and obvious choices for the roster like Anderson were being left out in the cold.
Recently, both Anderson and Cyborg publicly stated they wanted to face each other on the MMA Hour as the UFC had stalled in their plans moving forward.
One thing is clear: the UFC has invested a lot into Cyborg because they believe in her drawing power. She is the most dominant female fighter in MMA history and was essentially the reason the promotion opened the division in the first place.
The situation with de Randamie is unprecedented. No champion has ever avoided a challenger so ardently when they held so little drawing power. Former welterweight champion Georges St-Pierre postponed a fight with Johnny Hendricks due to the interest and money on the table for a fight with Nick Diaz. That said, GSP was one of the biggest draws in the history of the entire sport. Any fight could draw huge numbers, but money was higher for Diaz.
Even more recently, Tyron Woodley pushed for a "money fight" with Nick Diaz and Michael Bisping before eventually succumbing to the UFC's plans for fights with Stephen Thompson.
De Randamie is in no such position and the UFC will likely call her bluff and strip her of the title. Since the sale of the company last year, they have shown their priority is making the biggest fights possible regardless of rankings. Those fights involve Cyborg, not de Randamie. Late Friday, the Brazilian commented on the news and released the following statement.
I was the first athlete to do over a year of testing with USADA BEFORE officially fighting in the UFC.

USADA granted me a Therapeutic usage after a 60 day investigation with compliance from myself and both their doctors and my own.

Who is GDR? She struggled to make 200k PPV buys with Holly Holm and Anderson Silvia fighting!! Megan Anderson is twice as popular as her and doesn't have losses against Julia Budd and Amanda Nunes.

GDR is an example of why rankings need to be independently established and respected. She won the belt fighting someone who has now lost 3 in a row and was ranked #10 at 135lbs. I don't see how someone ranked #10 at 135lbs is getting a title shot. Someone with back to back losses should never be fighting for the belt either. I'm world champion. GDR is UFC champion.

I am the true world champion at 145 with Julia Budd and Megan Anderson the next Contenders.

I can respect GDR saying she doesn't want to fight me, but she knows I'm clean with the USADA guarantee and she is just searching for air. I think maybe she's disappointed with the money her manager is getting her and trying to use this for negotiation.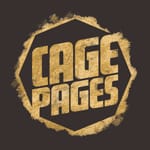 The promotion has not made any official statements about Cyborg regarding UFC 214 in July. While it is clear Cyborg prefers Anderson for the date, there have been rumours of a potential match-up with Cat Zingano that have led to speculation. At this point, it will appear that it is not a matter of if de Randamie will be stripped of her title, but when.