UFC 212: What does fate have in store for Vitor Belfort?
Vitor Belfort has the final fight of his UFC career on Saturday, but his future is casting a cloud over his match-up with Nate Marquardt.
It is true. To many die-hard fans who have been with the sport since the beginning, Vitor Belfort will always be the 19-year-old kid who burst onto the scene in his UFC debut in 1997.
He struck like a bolt of lightening and was among the first to usher in a new era of mixed martial artists who were young and multi-faceted. On Saturday, he faces Nate Marquardt in what is expected to be the final fight of his UFC career.
At 40 years old, it was expected to be the last fight of his MMA career. Vitor has said that he plans to continue competing after his contract is up. That is not to say he is about to have another career resurgence. His most recent slump is indicative that he is closer to the end than the beginning and his days at the elite level are behind him.
What he has to offer is an intriguing question. The level of competition around the world has elevated and he will be facing tough competition regardless of his destination.
Bellator is an obvious candidate, but their middleweight division is stacked with names like Rafael Carvalho, Alexander Shlemenko, Chael Sonnen, and possibly Rory MacDonald. The Professional Fighters League is also not set to launch until 2018, although Belfort would be the biggest name to join their roster should he land there.
It is difficult to say that it is time for a legend to hang up the gloves. However, the results speak for themselves. He is 1-3-1 in his last five fights.
His last bout was a first-round knockout loss to Kelvin Gastelum but was changed to a No Contest after the latter tested positive for marijuana. It is also no secret, he lost the incredible explosiveness that fueled his career resurgence when TRT was banned from competition.
Going into Saturday's bout, it is abundantly clear that "The Phenom" who will step into the cage is very different from the one who defeated fighters like Anthony Johnson, Luke Rockhold, and Michael Bisping. However, Nate Marquardt is the perfect opponent to give fans a great performance in his final outing inside the Octagon.
Nate "The Great" is a veteran of the middleweight division who has struggled greatly in his second stint in the UFC. Marquardt is only 3-7 in his last ten fights and is likely looking at the next phase in his career himself after his recent run.
In many ways, Marquardt is in the same situation as Belfort without the accolades. The American holds wins over Demian Maia and Tyron Woodley in his career but has fallen well off the rankings.
His last run of success came in 2010 when he competed in two title eliminators, losing to Chael Sonnen and Yushin Okami.
The fight with Belfort in Rio is one that is setting up "The Phenom" to potentially give fans fireworks as the Brazilian rides off into the sunset.
Stylistically, it will likely come down to which man connects first. Both Marquardt and Belfort have been susceptible to knockouts in their last several fights. Of the two, Marquardt has been proven the more durable. Belfort has only escaped the first round once in his last three losses (grouping in the fight with Gastelum.)
Belfort tends to open up with big shots early, coming forward in the opening frame and putting pressure on early. His last several opponents are aware of this, all being weary of getting into an exchange with Belfort to begin the round. However, Belfort's output drops immensely after the first few minutes and opponents have all been able to finish the Brazilian with relative ease afterwards.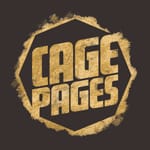 It will be important that Belfort focuses on countering the strikes of Marquardt rather than getting into an exchange that expends his energy. "The Great" is a diverse striker which means Belfort will need to stay disciplined in getting in and out if he wants to walk out of Rio with a victory.
For a true MMA legend, Saturday is expected to be a sombre night. But all of the ingredients are there for Belfort to give his home country one final knockout inside the Octagon.