UFC 212: Max Holloway aims to shatter Featherweight division
Max Holloway has the biggest fight of his life against José Aldo at UFC 212, but it is a bout he has spent his entire career preparing for.
The biggest fight in the history of the UFC featherweight division was José Aldo vs Conor McGregor. There was a world media tour, and anticipation for the fight was electric. That night in 2015, however, Max Holloway was still flying in relative obscurity compared to the larger names in title contention.
All of the attention was on Aldo and McGregor. Former champion Frankie Edgar was on deck to face the winner. Holloway was an afterthought compared to the division's big three.
But in 2016, "Blessed" went from up-and-coming prospect to elite fighter. He put on an exciting match against perennial contender Ricardo Lamas before his breakthrough performance against Anthony Pettis.
His fight against the former lightweight champion showcased the level he had reached. He showed composure in the face of an elite striker on the feet. Even more, he began to do more damage and gained the better of the striking exchanges as the fight wore on.
In the most high-profile fight of his career, Holloway passed the test with flying colours.
That has earned him a coveted shot against Aldo for the undisputed featherweight championship and a chance to establish his own legacy as one of the best featherweights of all time.
Since losing to Conor McGregor in 2013, he has gone on a ten fight win streak and defeated several ranked fighters in the process.
If there is one knock against Holloway's run, it has been that he has not faced any of the stars of the division during his run of success. Aldo will be his toughest test by far and if he is successful he will likely have former lightweight champion Frankie Edgar waiting for him. To defeat either man would be a huge feat, but to dispatch both of them back-to-back would be historic should Holloway pull it off.
Even further into the future, Holloway would be able to campaign for a rematch with the biggest star in the sport in McGregor. Considering that his run came after losing to "The Notorious," it would generate a lot of fan interest if he were to become the number one featherweight in the world.
Against Aldo, he will have to utilise all of the tools at his disposal. The Brazilian is one of the best strikers in the sport and it is imperative that Holloway checks the champion's vicious leg kicks.
Aldo will be looking to take away the challenger's footwork and mobility with his kicks so Holloway should look to use his footwork to stay out of range and check kicks. It is important that Holloway never stands in front of Aldo as that will open him up to attack.
Holloway has the height advantage and is more adept at putting combinations with his punches. "Blessed" should look to get in and out. He has demonstrated impressive power but he should look to wear down Aldo early before increasing his output in the later rounds where the Brazilian is known to slow down.
Holloway has the power to finish Aldo early should he catch him, but he is more likely to dispatch the champion later in the fight after finding his rhythm.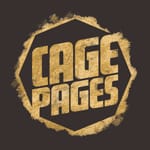 It is clear that the stakes have been raised for Holloway for the bout. Not only does he have to defeat Aldo, but he will have to do it in front of his native Brazil. Aldo is one of the few remaining Brazilian champions in the UFC and will hold a distinct home field advantage on fight night. Holloway will have to demonstrate the composure he showed against Pettis and more if he is to wrest the belt in front of the hostile crowd.