UFC 212: José Aldo's relentless pursuit of his legacy
José Aldo is obsessed with restoring his UFC legacy. But with "The Notorious" away, Aldo will have to turn back Max Holloway to get the fight he wants most.
José Aldo is currently the undisputed UFC featherweight champion, a belt he earned in one of his all-time best performances against former lightweight champion Frankie Edgar last summer at UFC 200.
He had throttled one of the most dangerous fighters in the lighter weight classes and had gold wrapped around his waist again.
The fight that mattered most, however, happened several months prior. The world tour with Conor McGregor made the match-up the most anticipated fight in many years. Aldo had been undefeated for a decade and had dismantled the best fighters the division had to offer.
McGregor promoted fights in a way that took social media by storm, sound-byte going viral on every platform and accelerated his rise quicker than any could have imagined.
In a perfect storm of anticipation, lightening struck when McGregor knocked out Aldo in a jaw-dropping 13 seconds. The fight game has arguably not been the same since. McGregor has pursued more lucrative match-ups, a strategy every fighter seems to follow when given the opportunity.
McGregor has pursued more lucrative match-ups, a strategy every fighter seems to follow when given the opportunity.
For Aldo, his legacy as the best featherweight in MMA history was shattered. He was brilliant. He was devastating. But in the biggest moment of his career, he was destroyed.
It's a fight Aldo is obsessed with running back, so much so that last year he contemplated retirement due to McGregor not returning to the featherweight division to defend his title.
He stated that he had been assured a rematch if he lost. Later, it was assured if he defeated Edgar. It is a bout that obviously has not materialised. Earlier this year, when talks between Tony Ferguson and Khabib Nurmagomedov stalled, Aldo threw his name into consideration to face Nurmagomedov for the interim lightweight title.
The result would have left him as both the featherweight champion and interim lightweight champion, leaving McGregor with no choice but to face him no matter what division he chose to return to.
The fight with Max Holloway in Rio de Janeiro is another step toward cementing his legacy, but it is far from the bout he wants. Holloway has grown into his own as a dangerous, multi-faceted mixed martial artist. He is aware that he is not in the cross-hairs of "The Notorious" unless he can dispatch Aldo.
For the Brazilian, he would only further his stranglehold as the best featherweight in history if he can turn back the younger Holloway.
A victory would make him appear more appealing for a rematch with McGregor. Truth be told, it would begin to appear that the Irishman were afraid to face him if Aldo re-started his reign of dominance.
The fact of the matter is, there are more lucrative fights available for McGregor. The most obvious being the dream match-up with Floyd Mayweather in boxing. There are also fights defending his title against either Ferguson or Nurmagomedov.
A rematch with Aldo is an exciting contest, one that figures to be different than the first regardless of the outcome, but it is not a new match-up that could make as much money as any of the names listed.
To become that fight, Aldo must dispatch Holloway in impressive fashion. The key will be to use. his leg-kicks. Holloway is a powerful striker who only gets better as the fight wears on. Aldo must use his kicks to take away the mobility and explosiveness of the challenger early. The second will be counter-striking, Holloway is better at stringing together combinations with his punches.
Aldo must stay disciplined and use his speed and footwork to pick his spots and get in-and-out consistently. Aldo has shown incredible take-down defense, but Holloway is competent on the ground and could pose problems if he can keep the fight on the mat.
The fight has all the makings of a classic as Holloway has the power to take-out Aldo early if presented with an opportunity. Both fighters are well-versed on the feet and on the ground, and they each have shown the ability to finish opponents in devastating fashion.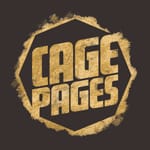 For Aldo, a victory will not restore the reputation he lost before losing to McGregor. But, it may be the most important step toward getting the opportunity to get back in front of "The Notorious." With that kind of motivation for best featherweight in MMA history, it's easy to see why such a contest is perfect to kick off the summer.