UFC: Demetrious Johnson Fires Back at promotion's "Bullying" Tactics
Demetrious Johnson spoke out about the UFC's "bullying" practices and threats to close down the flyweight division on Monday.
UFC flyweight champion Demetrious "Mighty Mouse" Johnson spoke out on Monday against what he is claiming to be "bullying" tactics regarding the matchmaking practices for his next fight.
Johnson claims that the UFC has been unfairly trying to pressure him into taking a fight with bantamweight TJ Dillashaw and is now speaking out due to the continued unfair treatment.
On Monday, Johnson gave a lengthy statement to MMAFighting.com in which he outlined their attempts to get him to accept a fight with TJ Dillashaw: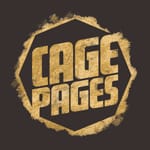 "For years I have been a company man and kept quiet, accepting fights, doing as they asked, and always remaining humble and grateful for the opportunities provided to me through mixed martial arts. This is how I was raised through the sport. Unfortunately, UFC's mistreatment and bullying has finally forced me to speak out. I've decided to speak out now as I feel like my values and character as a person and a fighter are being tarnished by an organization I've done nothing but sweat and bleed for over the last seven years of my life. If it takes me speaking up and encouraging other fighters to ban together to start getting fair treatment, then so be it.

UFC Matchmaker Mick Maynard called and offered the fight vs. Ray Borg. I thought [Sergio] Pettis was a more marketable name and on a longer winning streak. Mick went back to Dana, then came back and told us that I had no choice, it was going to be Ray Borg, not Pettis, and there were no other options. That was the command from Dana and company. This would mean that my only chance at PPV points at flyweight was vs. Ray Borg. I said OK, but it's not fair to make that my only chance at PPV points, when Cody Garbrandt is saying he wants to come down and fight me at flyweight, which was the fight I wanted. We told Mick that to be fair we would take the fight, but [we] want PPV points for future fights at flyweight. Mick agreed and said it was fair and didn't see any problem with that situation. Mick spoke to Dana and [UFC matchmaker] Sean Shelby, who then told him to deny giving me any future PPV points for all of my future flyweight fights. Further, I still had to fight Ray Borg and they were giving me no other choice. I accepted the fight with Ray and decided to deal with the unfair situation and despicable treatment by Dana and Sean after I succeed in breaking the consecutive title fight defense record in my next fight vs. Borg. Mick thanked me for accepting the fight, knowing that I was being screwed over and mistreated by Dana and Sean.

I wanted a reason for not being allowed any future PPV points. Sean Shelby called and told us how smaller fighters don't sell, that UFC can't make stars of anyone, and that a fight between Cody and I wouldn't be a sellable fight. We disagreed. I think a fight between Cody and I would be popular if it was even given a small serving of the marketing efforts put into other big fights.

UFC has failed to market and promote me appropriately. Prior to my last fight, where I tied the record for the most consecutive successful title defenses, we waited to re-post UFC's social media posts about me from their Facebook page. There weren't any posts until a few days into fight week, then, there were a total of two posts. In comparison to others who they promote across their social media platforms, they failed to do their job in promoting me and that monumental event. In my recent conversations, Sean and Dana have confirmed UFC's lack of desire to put any effort into promoting us.

In addition to the above, I want to address the lack of marketing and promotion of the flyweight division, even though Dana will claim otherwise. I would challenge that the UFC doesn't even market the division. It's been three years since the UFC launched three new divisions in two years (2012 to 2014) where they focused most of their marketing efforts to grow female mixed martial arts, which I understand. But, we are now three years post-launch, and the company continues to do the bare minimum in marketing the division well past the launch of these other divisions. As a fighter, I pay very close attention to the amount of marketing that goes into and around my fights and I can tell you that you'd be hard pressed to find much that has been done to promote me outside of TUF 24, which was minimal in comparison to other fights, fighters and shows. With me, the UFC chooses not to market the best fighter in the world and arguably the greatest fighter of all time. I can't think of any other sports organization in the world that has the best player in the sport where the league, or the organization, doesn't market that player to their loyal fan base to sell more of their product. Look at my track record for showing up to fights. Look at my track record of finishing fights. Look at my track record of getting fight night bonuses. Ask yourself if you think that if the UFC decided to truly put marketing dollars behind me that they couldn't sell me or my fights.

Completely unrelated — and after the accepted fight vs. Ray Borg — Cody Garbradt injured his back and TJ Dillashaw said he wanted to fight me. Dana told me he wanted me to fight TJ, which I disagreed with for multiple reasons. First, TJ has never fought at flyweight and is unlikely to make the weight, which would then eliminate the possibility of breaking the title defense record. Second, they have already told me that a fight between Cody and I wouldn't be sellable, so fighting TJ would have no monetary upside. Third, TJ is not a flyweight or a current champion in another weight class and was KO'ed by the flyweight whom I beat twice already. Last, Ray Borg and I already agreed to the fight, which UFC tyrannically demanded, while denying me any future PPV points.

After telling Dana my reasons, Dana angrily told me that I am fighting TJ, once again, with no other option or say in my career, and against the plans we had previously laid out. He went on further to say that if I didn't take the fight against TJ, and drop Borg as the opponent, he would get rid of the entire flyweight division. He said, this is for TJ and I'm taking away TJ's opportunity. That fact that he feels that what I should do in my career is for TJ, tells where his priority lies.

Sorry Dana, my career is about Demetrious Johnson and my goals of fighting the best current flyweights, breaking the record of title defenses, going after the bantamweight champion after I have broken the record, and making money for my family. My career is not about doing for Dana's buddy, who is neither a bantamweight champion or flyweight contender. We ended by disagreeing and left it there. The next day, Dana went to the media and announced that I was fighting TJ Dillashaw, in an obvious attempt to bully me in the media and tarnish my reputation. I posted a short statement letting people know that I had not agreed to the TJ fight, but had already agreed to fight Ray Borg, as demanded by UFC.

Dana put up an interview stating that it was "insane" that I didn't want to fight TJ, that "he makes the matches and that is the match he is making," and, "You tell me why DJ doesn't want to fight TJ," trying to make it as though I am scared or ducking TJ Dillashaw.

Mick spoke to me to try to change the offer from Ray to TJ. I told Mick that I thought TJ should fight once in the division first, prove he can make the weight and get a win at that weight, then fight me if I wasn't already busy with Cody. Mick agreed that it made the most sense.

Later Mick called again, as mandated by Dana, to try to make the fight with TJ and drop Ray. We told him that we didn't think TJ would make the weight and the fight would be off since it would no longer be a title fight without TJ making weight. Mick said they guaranteed that TJ would make weight. We told him that since it was guaranteed by TJ and UFC was demanding and putting me in a bad circumstance, then it is fair that if TJ didn't make weight, the fight would be off and I would still get my guarantee, plus TJ's guaranteed pay. Mick said that Ray would be on the card and he could fill in if TJ didn't make weight. We said, oh, then which one do I train for? I thought TJ guaranteed he was making weight. Is it a world championship with the No. 1 pound-for-pound fighter on earth, or an amateur tournament where I don't know who I'm fighting until I get there. Obviously there was no guarantee and they just wanted to push me to do something that they knew wasn't a good choice for my career. The "guarantees" that they made had nothing to back them up and they were unwilling to give a real guarantee to compensate me for all the damage I put on my body preparing for a fight that may not happen. The fact that they said Ray will be a backup shows the lack of respect they have for what we go through in preparing for a fight at this level.

Mick went back to Dana and Sean, then came back and told us that they don't agree with my request and I have to fight TJ with no guarantee to make weight or financial incentive if he doesn't make weight. This is typical of the unfulfilled promises and bullying that has gone on through my UFC career.

In summary:

I agreed to their tyrannical demand to fight Ray Borg and Ray also agreed.

UFC has refused to give me PPV points on any future flyweight bouts, and has never given me any PPV points on previous bouts. My request was fair and the matchmaker in charge of the flyweight and bantamweight division agreed.

I gave UFC fair conditions to change the fight to TJ Dillashaw and they refused.

Dana and Sean have told me that they have no interest in marketing me or the smaller divisions, so when they say that I will make PPV money vs. Dillashaw, they leave out the fact that I have to hit certain numbers of buys, which will not be hit if they fail in marketing me like they have in my previous fights.

If TJ doesn't make weight, I can't break the record for the most consecutive title defenses and they have denied paying me in that circumstance.

Dana has made an effort to bully me in the media as well as in private, in order to get what he wants, even though it is not what is best for me or the sport.

If Dana says this will be a big PPV fight for me, and that they will promote it properly, then he can pay for it up front and explain to Ray Borg why he is being taken out of the fight that the UFC matchmaker in charge of the division put him in. Otherwise, it is just another lie and attempt to bully me to do something that Dana wants, but is not the right thing to do for the sport or my career.

UFC's track record in making an effort to promote my fights, and Dana's claim that this is a big chance for PPV dollars for me tells a different story than what Dana is stating to the public."
Johnson, for his part, seems to have finally had enough with being "the company man" for the UFC. If what he claims is correct, it would be an unprecedented situation. On Monday during the MMAHour, Johnson claimed he was ready to call the bluff of the UFC if they were ready to close the division. He stated he was prepared to move on and get another job or even fight for another promotion if need be.
The short of the situation is simple: the UFC wishes to make a fight with Johnson against TJ Dillashaw, however, they are not willing to compensate him despite his status as the most dominant champion in the organisation. Furthermore, he agreed to terms against another opponent already, a bout which the UFC already pushed him toward, to begin with.
This is not the first time that Johnson has spoken up about the unfair treatment he has been receiving. Ahead of his last fight, he stated that he had not been given a new belt for several of his title defenses as other champions receive. It wasn't until after his last fight that the company rectified the situation and provided him with the hardware, a fact he proudly displayed on Instagram.
He has not been afraid to be honest about the situation. He has stated on the streaming service Twitch that he earns more money live streaming his video gameplay then he does for fighting in the UFC.
Part of it comes from the fact that numbers for his fights don't perform very well for the company. He has not been successful as a pay-per-view draw and even on FOX, he does not hold the records despite several title defenses happening on national television.
Johnson claims that it is not entirely his fault. Competitively, he systematically breaks down opponents and is not afraid to go for the finish. In his statement, he claims that the UFC simply does not push him on social media or other platforms like they do others. He points to the fact that, despite his success, the UFC has never given him the push to appear on the late night talk show circuit as they have others.
Undoubtedly, Johnson has been so dominant as a champion that it has been hard to generate interest. He has dispatched several opponents with seemingly relative ease. Against opponents whom have given more of a challenge, such as John Dodson and Joseph Benavidez, he has defeated them and then put on a more dominant performance in the rematch. Regardless, he claims the UFC just does not invest in the flyweight division.
This is not the first time that Johnson has spoken up to say that he is displeased with the UFC's tactics and his treatment by fans and the company. Last month, Johnson had an interview in ESPN Magazine where he criticized the UFC for not marketing him as much as they market other fighters in the company. He also spoke out against the fans, implying an exhaustion over the topic of him moving up in weight. In regards to whether he feels appreciated by fans for what he's accomplished and being asked to go back to 135, Johnson stated:
"It goes back and forth, man. MMA has the rudest, most negative, dumbest, ignorant fans in the world-but it also has the most passionate fans in the world."
Undoubtedly, part of the situation goes back to what is going on at middleweight where the return of Georges St-Pierre has many stating that the integrity of the competition is being sacrificed by pushing a fight between the Canadian and champion Michael Bisping.
Also, Johnson spoke out that he does not wish to risk his health by competing at bantamweight against the bigger men. He also claims that if he were to go back up in weight, he believes he should be better compensated considering the risk he's taking to his health and his status as a champion.
Just recently, the UFC had Germaine de Randamie refuse to face Cris Cyborg and the future of the division is being called into question. Now with Johnson, it will be unprecedented if the UFC takes action against their flyweight champion. Regardless of the popularity of the division, to close flyweight would affect far more athletes than just Johnson. What this means for their future is vital as it would put fighters in no way connected to "Mighty Mouse" at risk of losing their jobs and livelihood.
The most pressing question, where is there disconnection? The UFC is the largest organisation in the world and Johnson is a dominant champion void of controversy. Why then has the situation reached such a boiling point?