UFC 212: The Fighters Who Took The Biggest Losses in Brazil
There were 12 losers in Rio de Janeiro from UFC 212. Just as some wins mean more than others, some losses hurt more than others.
UFC 212 was an action-packed affair from start to finish, with three-quarters of the fights ending inside the distance. With five fighters losing by TKO and five tapping out to submissions, there were plenty of options to choose from for this list.
However, just as the winner's list had a few fighters whose wins meant more than their fellow victors, this list has some whose stock fell further after losing.
Whether it was the promotional newcomer who came out on the wrong end of a controversial decision, a former title contender that ran into a divisional buzzsaw or a legendary fighter whose reputation took another blow, three losses stood out at UFC 212.
Marlon Moraes
It's not often that a fighter debuts in the preliminary headliner on a pay-per-view card in the UFC. However, it's also not often that the fighter debuting is a former champion from another promotion. So it's not all that surprising that Marlon Moraes made his UFC debut as the prelim headliner against Raphael Assuncao.
Moraes has been fighting professionally since 2007 and has amassed a record of 18-4-1 since then. He signed with the World Series of Fighting in 2012 and won the inaugural bantamweight title for the promotion in 2014. He would go on to defend that title five times in two years before vacating the title in January of this year.
After signing with the UFC in April, he quickly had a fight lined up against bantamweight veteran and perennial contender Raphael Assuncao. Assuncao holds a 24-5 record and has only lost once since dropping to bantamweight in 2011.
The fight was a back and forth affair and ultimately went to the judge's scorecards where Assuncao took a split-decision victory.
While Moraes was rocked early in the fight, he recovered well and looked to push the pace for the rest of the fight. Moraes landed body kicks and made good use of a counter left that landed cleanly several times. Assuncao's striking began to noticeably slow down as the fight went on while Moraes kept up the aggressiveness.
The split-decision victory to Assuncao snapped a 13 fight win streak for Moraes. It was an interesting decision from the judges when, according to MMA Decisions, sixteen of the seventeen media outlets polled scored the fight for Moraes.
It's a tough setback for the former WSOF champion and it will be interesting to see who his next opponent is.
Karolina Kowalkiewicz
It was just last November that Karolina Kowalkiewicz was coming off of a title fight loss to Joanna Jedrzejczyk and was being lauded for doing more damage to the champion than arguably any other contender. A fight against the top-ranked contender in the division seemed to be the perfect way to get another shot at the champion.
Unfortunately for Kowalkiewicz, Claudia Gadelha wants another chance against Jedrzejczyk too and she saw the Polish-born fighter as just another obstacle.
It took Gadelha a little over three minutes to get the fight to the ground, sink in a rear-naked choke and win the fight. That decisive of a finish raises questions about whether the loss to the champion caused Kowalkiewicz to lose a step or whether Gadelha is simply that good.
It also puts a serious obstacle in Kowalkiewicz's path back to a title shot. While Gadelha seems like an obvious choice for another fight with the champion, there is also Rose Namajunas who could be in consideration. Namajunas is 4-1 in her last five fights with the only loss coming by way of split decision to Kowalkiewicz. She recently finished fellow rising star Michelle Waterson in impressive fashion in April.
If Gadelha gets her trilogy fight with the champion, then a possible rematch between Kowalkiewicz and Namajunas to determine the next contender could be in play. Regardless, the loss to Gadelha took Kowalkiewicz from being on the verge of a championship rematch and put her a few steps away once again.
Jose Aldo
Make no mistake, Jose Aldo is a legend of MMA and arguably the greatest featherweight fighter of all time. With long-time MMA fans, those facts aren't diminished by recent losses. However, his loss to Max Holloway at UFC 212 does raise some questions.
In the lead-up to the fight, the term 13 seconds was thrown around quite a bit. That's the amount of time it took for Aldo to be knocked out by Conor McGregor in December of 2015. Despite a dominant win over Frankie Edgar at UFC 200, the McGregor fight seemed to be the narrative that followed Aldo into UFC 212. The MMA media talked about it, casual fans talked about it and more "hardcore" fans debated whether it mattered.
A win over Holloway would have gone a long way to silencing that narrative. It actually looked like Aldo may be on his way to doing just that as he took the first two rounds of the fight according to the scorecards. However, Holloway turned up the pressure at the end of the second and throughout the third on his way to a TKO victory.
While the loss was only his second since 2006, it has given rise to questions of whether the torch has been passed to the new generation. With no chance to avenge his loss to McGregor coming anytime soon (if ever) and now arguably at least second in line for a chance to get his belt back, Aldo has to reboot.
How much did the constant McGregor talk affect him heading into UFC 212? Why did he not throw his devastating leg kicks against a fighter who doesn't check leg kicks? Is a move to lightweight in his future? He clearly still has the skills to be a force in the division but does he have what it takes to become champion again? Could a move to lightweight be the right move and get him the long sought McGregor rematch?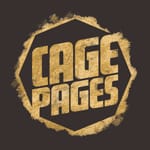 There are only a few things we know for sure. Aldo's reputation with casual fans has taken yet another hit and he needs to step back and evaluate where he wants to go from here.