UFC Auckland: Biggest losers from the crazy down under
On a UFC card filled with finishes, who took the biggest losses in Auckland on Saturday night?
On a night that saw a little more than half the fights at UFC Auckland end in finishes, there were plenty of losses to go around. As always, however, some of the losses were bigger than others. While getting finished is never a fighter's desired outcome in a fight, it doesn't always impact their stock in as negative a way as it does others.
UFC Auckland was no different. There were three fighters in particular who took losses that hurt them more than others on the card. All three fighters were finished and all three fighters were in positions where a win could improve their standing to the point that they could possibly be in the title picture.
While this isn't always the case, the three biggest losers of the night were also the opponents of the three biggest winners of the night. A flyweight who was trying to earn a rematch with the champion, a middleweight on a win streak who was looking to add another big name to his list of wins and a rising star heavyweight who was arguably one win away from a title shot.
Here are the three biggest losers from UFC Fight Night: Lewis vs Hunt.
Tim Elliott
Tim Elliott was the eighth-ranked flyweight in the UFC and was only seven months removed from giving champion Demetrious Johnson his toughest fight to date. He came out on the winning side of a fight of the night against Louis Smolka in April. He then stepped in on a month's notice to face off against Ben Nguyen in Auckland. This was a potentially big risk, big reward type situation for Elliott.
This was a potentially big risk, big reward type situation for Elliott. A win could see him earn a rematch with the champion as a reward, but a loss could see that chance slip away.
Ben Nguyen was the twelfth-ranked fighter in the division and carried a 3-1 UFC record into the cage with him. He was a +175 underdog against Elliott and many assumed he would struggle against the unorthodox style of Elliott.
Elliott got a head and arm takedown early, only to see it reversed and for Nguyen to take his back. He defended well initially but after some ground and pound from Nguyen, he eventually gave up the choke. Elliott was forced to tap out to a rear-naked choke just 49 seconds into the fight.
While a loss may not have hurt Elliott that much, especially since he was a replacement opponent, it was the way he lost that hurts him. Elliott was finished in under a minute and Nguyen didn't even look like he broke a sweat.
Dan Kelly
Dan Kelly may only be ranked fifteenth in the middleweight division, but he's quietly rattled off a four-fight win streak since 2015. Included in that win streak are names like Antonio Carlos Junior, Chris Camozzi and Rashad Evans. The Australian fighter got his biggest test to date when he stepped into the cage with Derek Brunson.
A win over Brunson would see Kelly break into the top ten of the division. A loss would arguably put him back at square one.
Derek Brunson was once viewed as a fighter who should be getting a title shot any day now. Then back to back losses derailed that train of thought. Brunson argued that he'd won his last fight against Anderson Silva, and many fans agreed, but officially it was a loss.
The fight began and Brunson was clearly the aggressor. Just over a minute into the fight, Kelly ate a straight left hand that put him out cold. He was then the unfortunate recipient of multiple hammer fists from Brunson before the ref could step in.
As was the case with Elliott, it was more the way Kelly lost than the actual loss itself that hurt him. Getting knocked out in 1:16 of the opening round of his biggest fight to date will certainly see his stock drop.
Derrick Lewis
Derrick "The Black Beast" Lewis was on arguably the biggest roll of anyone in the UFC heading into the main event. With a six-fight win streak and an ever increasing fanbase due to his social media habits, Lewis is one of the most popular fighters in the company.
A victory over Mark Hunt would possibly see a title shot coming his way sooner rather than later. A loss could see other contenders take his place.
Mark Hunt was returning to his hometown of Auckland, New Zealand after a no contest against Brock Lesnar and a knockout loss to Alistair Overeem. Prior to that, however, he'd shown that he still had the same knockout power of his past with wins over Frank Mir and Antonio Silva.
Lewis's biggest issue is the same issue that faces many heavyweights face, cardio. Unfortunately for Lewis, that issue would cost him in the biggest fight of his career. Instead of conserving energy and fighting smart, the way Hunt did, Lewis opted for flashy, home run style shots that failed to connect more often than not. Meanwhile, Hunt was picking him apart with quick, technical combinations.
The fourth round started and Lewis's gas tank was on empty. He tried to keep up the fight, but after eating a serious combination from Hunt towards the end of the round, the ref was forced to step in. Lewis didn't even bother to contest the stoppage, showing just how exhausted he was.
The loss highlighted a huge hole in Lewis's game while also killing his title shot aspirations. Though that may be a mere formality considering he announced his retirement in his post-fight interview.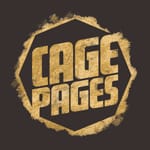 If this was indeed Lewis's final fight, it was a sour note to go out on.