Bellator NYC: Chael Sonnen Works His Familiar Magic
Chael Sonnen has talked his way into headlining Bellator's biggest event, and he did by following the same blueprint he mastered years ago.
Perhaps this story sounds familiar: Chael Sonnen has made outlandish comments and taunted a Brazilian MMA legend ahead of a stacked Bellator pay-per-view event. In the process, he's made the fight as much a clash of cultures and personalities as a fight between individuals.
It's a proven formula that took him from unknown to arguably the second most infamous personality in the sport. At Bellator NYC on Saturday, he'll be working his familiar magic against Wanderlei Silva in the main event.
Sonnen recently returned from over a three-year hiatus to face Tito Ortiz earlier in the spring. The fight is memorable for the controversy rather than any skill displayed but it was a good baseline to indicate Sonnen could still compete.
The fight with Silva is several years in the making. He coached against "The Axe Murderer" on The Ultimate Fighter: Brazil in 2013 before both men ran into issues with drug testing.
Silva has not fought since defeating Brian Stann in March that year and it was widely believed that Sonnen was ready for a full-time career as an analyst and commentator. At a time when Bellator has never been bigger, his proven model has successfully
At a time when Bellator has never been bigger, his proven model has successfully galvanised the fan base into anticipating the match.
There are bigger names and fighters in their prime competing on Saturday, but Sonnen has successfully gotten more fans to care about this bout. His familiar pre-fight taunts and sound bytes have gotten under the skin of the Brazilian legend. Silva recently gave an interview where he stated "I don't want to do to him what Cyborg did to that other girl." referring to Cris "Cyborg" Justino having struck Angela Magana at the UFC Athlete Summit last month.
Bellator NYC will feature electrifying match-ups such as the bout between Douglas Lima and Lorenz Larkin. There is also the Bellator debut of Fedor Emelianenko and the debut of Aaron Pico. But Sonnen understands fight promotion better than most and his creativity remains his most valuable asset before a fight. That is why he has gotten fans to invest in a bout that is unlikely to be a display of elite level mixed martial arts at this stage in both men's careers.
Fans are in agreement that Silva will throw every punch with bad intentions and that Sonnen will have to back up all of his talk by getting the fight to the mat as quickly as possible. He's defended his words before. Against Anderson Silva, he gave the performance of his life for four and a half rounds. Another instance was his first round finish of legend Mauricio "Shogun" Rua. But the question will be: are Sonnen's skills still up to far at 40 years old and after several years away?
Stylistically, Sonnen possesses a great advantage in the grappling against Silva. "The Axe Murderer" is a black belt in Brazilian jiu-jitsu but has rarely had to demonstrate his prowess on the mat. Virtually every opponent he has faced for more than a decade has been content to keep the fight standing and has not forced him to show how competent he is at grappling in a fight.
Sonnen will look to take the fight to the mat early and use his wrestling to set up a dominant position for ground and pound. He rarely goes for submissions, preferring to maintain top position rather than risk losing control of his opponent by isolating the neck or arms. Against Silva, the key will be to keep him in the middle of the cage to prevent the Brazilian from using the cage to get back to the feet.
Standing up, he should look to pop his jab to mask a takedown attempt. Sonnen will be the taller and larger athlete in the cage but should look to use his size to bully Silva to the mat rather than engage in a stand-up battle. The status of Silva's chin is expected to be suspect. In nearly fifty fights, Silva has been in plenty of battles and the years away from the cage are not expected to help his case for withstanding a punch at this stage in his career.
Regardless, Silva's power is expected to be as threatening as ever so the key is for Sonnen to use his skillset to outwork the Brazilian legend. Sonnen was stylistically favoured to win the bout even years ago, but Silva's aggression will not leave him any window for error should he be lazy with his defense.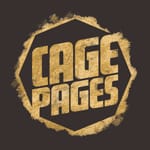 Chael Sonnen has talked his way back to the main event of a pay-per-view. He has lost none of the charisma that led to him making the viral rounds on the internet, however, he'll need to show that his skills in the cage are just as sharp as his words outside of it.