UFC: TUF 25 finale: Biggest losers on a disappointing card
'The Ultimate Fighter' 25 finale was a disappointing night overall. However, there were two individuals who suffered worse than others on the card.
UFC International Fight Week is supposed to feature the premiere fights of the year for the UFC. Unfortunately for the UFC, they can only make the cards, they can't fight the fights. So no matter how good a card looks on paper, to paraphrase Scottish poet Robert Burns, "the best-laid plans of mice and men often go awry."
That was the case for 'The Ultimate Fighter' 25 finale. A promising looking card just didn't pan out the way many fans thought and hoped it would.
While there were 11 total losers from fights on Friday night, not all of the biggest losers from the event were fighters.
A fighter who reached the final fight of 'The Ultimate Fighter' for the second time only to fall short yet again and an announcer who just can't seem to find his place in the company; both could easily claim to have suffered the worst loss of the night.
Dhiego Lima
Brazilian native Dhiego Lima held a 9-1 record as a professional when he competed on the 19th season of 'The Ultimate Fighter. His brother, Douglas, had already held the Bellator welterweight title, and so expectations were high for Dhiego.
He made it into the house via unanimous decision and proceeded to finish his next two opponents, securing himself a spot in the middleweight finale. Unfortunately for Lima, he would have to settle for second place as he was knocked out in the first round by Eddie Gordon.
Lima would find himself in a familiar position after returning to the show for Season 25. Three unanimous decision wins ensured that he would be standing across the cage from Jesse Taylor in the finale on Friday night.
Lima almost certainly wishes that history had stopped repeating itself at that point.
He was dominated by Taylor for the duration of the first round, a performance that was one-sided enough that it could have easily been considered a 10-8 for Jesse Taylor. There was a brief instance of hope to start the second when Lima dropped Taylor and went for a choke. However, Lima quickly found himself reversed and ultimately tapping out less than a minute into the second round.
Making it to the finale of two different seasons of 'The Ultimate Fighter' is a credit to Dhiego Lima's talent. However, being finished in both of those fights is a testament that Lima may just not be quite good enough.
Todd Grisham
It's a show of just how rough a night of fights it was when the biggest loser of the night is a commentator, rather than a fighter.
Todd Grisham joined the UFC commentary team in January of this year after long stints with WWE and ESPN. He also has commentary experience with Glory Kickboxing.
Since joining the UFC, Grisham has been a part of calling several cards, but 'The Ultimate Fighter' 25 finale was his biggest test to date.
The night was off to a rough start for Grisham almost from the beginning. His chemistry with fellow commentator Brian Stann is practically non-existent and he showed a bizarre lack of knowledge of the sport considering his position and the fact that he covered MMA for ESPN previously. Simple phrases like "the southpaw position" and "the MMA" could be chalked up to "big event jitters" by most fans. Even moments of seeming bias and other issues may have been shrugged off. However, one glaring mistake could not be ignored.
Kazushi Sakuraba is a legend in the sport and was just inducted into the UFC Hall of Fame the night before. Unsurprisingly, Twitter exploded.
Grisham would take to Twitter himself later that night to issue an apology.
While an apology was given, it will be interesting to see what kind of reception the fans give Grisham moving forward. There was seemingly already a lot of resentment towards him before and it seems like it may only get worse after Friday night.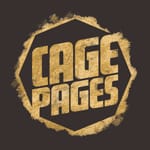 One would hope that after such a major flub on a major stage, things can only go up from here. However, I guess we'll just have to wait and see how things play out after UFC International Fight Week is over.