UFC: TUF 25 finale: Biggest winners from Las Vegas
The Ultimate Fighter 25 Finale wasn't the most exciting card, especially for UFC International Fight Week. There were some bright spots amidst the disappointment, however.
The fight portion of UFC International Fight Week officially kicked off on Friday night. While the card overall ultimately fell flat, there were some fighters who saw their stock rise.
Eleven fights, 11 winners, but only four finishes. Not exactly the night most fight fans were hoping for. Of those four finishers, however, three, in particular, stood out.
Whether it was the light heavyweight who returned to the win column in devastating fashion, the finally realized redemption of an Ultimate Fighter or the ultra-violent impressive debut of an undefeated lightweight. Those three fighters can lay claim to being the biggest winners from 'The Ultimate Fighter' 25 Finale.
Jared Cannonier
After an impressive, Fight of the Night worthy, move to light heavyweight back in 2017, Jared Cannonier suffered a setback at the hands of Glover Teixeira at UFC 208. The Alaskan based fighter came into the week prepared to take on Steve Bosse and return to the win column. However, Bosse was pulled from the card mere days before fight night and was replaced by UFC newcomer Nick Roehrick.
Cannonier now had a new and relatively unknown opponent on just three days notice. If the short notice change phased him, it certainly didn't show once the cage door closed.
After a slow first round from both fighters, Cannonier began to find his range in the second round. Once he got comfortable, he began to showcase his devastating power. It's a testament to Roehrick's chin and heart that he survived the round and made it to a third. The final round saw Cannonier stun Roehrick with a kick to the chin before unleashing brutal elbows until the referee stepped in and stopped the fight.
Some fighters waste a highlight reel finish with a less than impressive post-fight interview. Cannonier did not suffer that fate. After saying he'd fight anyone they put in front of him, Cannonier singled out new UFC signee and Turkish kickboxing champion Gokhan Saki.
That's certainly a way to capitalize on an impressive performance and a good way to land yourself on the short list of big winners from fight night.
Jesse Taylor
'The Ultimate Fighter' 25 seems to have been tailor-made for Jesse Taylor. The theme of the season was redemption and no fighter in that competition felt they needed redemption more than Taylor.
Taylor first appeared on the seventh season of 'The Ultimate Fighter,' where he used his wrestling and impressive strength to earn a spot in the finale. However, a drunken night of mistakes in Las Vegas ultimately led to his removal from the show. It was the first and only time a fighter had been kicked off the show after filming had finished.
A refocused Taylor appeared to be a changed man upon his return to the show. He continuously referred to his first appearance on the show as the biggest mistake of his life and vowed that he was a better person now. His singular focus was on earning back what he threw away nine years ago. Friday night's finale saw Dhiego Lima as the only obstacle left in Taylor's path.
Taylor's victory looked to be inevitable after an absolutely dominant first round. He found himself in trouble after being rocked to start the second but managed to escape a rear-naked choke attempt from Lima. Taylor quickly locked in a rear-naked choke of his own and forced the tap less than a minute into the second round.
Taylor earned the title of 'The Ultimate Fighter,' a $250,000 check, and $40,000 in bonus money from his performances throughout the season. However, if you ask Taylor, he'd probably say that his long sought after redemption was the biggest prize of the night.
Justin Gaethje
Few fighters have entered the UFC with as much hype behind them as Justin Gaethje. Even fewer have made their UFC debut as one-half of the main event on a card during UFC International Fight Week. Then again, not many fighters entering the UFC have the resume that Gaethje does.
Gaethje entered the UFC with an undefeated record of 17-0. A former World Series of Fighting champion at 155 pounds, Gaethje had a reputation for violence. Only one of his ten fights during his stint with World Series of Fighting went the distance, making it only the second fight of his career to not end in a finish.
Gaethje vacated his title and announced he'd signed with the UFC in May. It was announced that he would be facing Michael Johnson in the main event of 'The Ultimate Fighter' 25 Finale. Rather than be daunted by the task in front of him, Gaethje embraced being thrown to the wolves for his debut.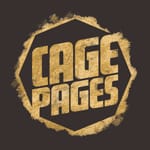 Gaethje seems accustomed to delivering on his promises of violence. His UFC debut was no different.
In what is being talked about as a front runner for Fight of the Year, Gaethje and Johnson put on a showcase in violence. For just under two rounds, both men stood and traded shots, leading to a mind-blowing statistic.
With just 12 seconds left in the second round, something finally gave. That something turned out to be Johnson's chin.
A Fight of the Year candidate, a Fight of the Night bonus and a Performance of the Night bonus, all in his UFC debut? It was certainly a good night to be Gaethje.