UFC 213: Biggest winners from a lacklustre Las Vegas night
UFC 213 fell well short of expectations on Saturday night. There's almost always a silver lining, however.
UFC 213 was the last chance for the UFC to save itself from having International Fight Week fall flat in back-to-back years. Sadly, the card itself fell flat and pulled an already questionable weekend of fights down with it.
There were eleven fighters who walked away with victories on Saturday night. Only two of those fighters truly stood out though.
Anthony "Showtime" Pettis
Anthony Pettis at thirty years old can already claim a career that most fighters only dream of. A former lightweight champion in the WEC and UFC, multiple Performance, and Fight of the Night bonuses and a Submission of the Year award are all accomplishments to be proud of. He even had a kick named after him.
Since losing his title to Rafael dos Anjos in 2015, Pettis has seemed a shell of his former self. He would drop his next two fights at 155-pounds before dropping to featherweight in 2016.
Defeating Charles Oliveira in his debut appeared to have Pettis back on the right track and earned him a shot at the interim title. However, he missed weight for that fight and was subsequently finished by Max Holloway.
UFC 213 marked his return to the lightweight division. It wasn't an easy return by any means as his opponent, Jim Miller, is an absolute warrior.
To put it simply, Pettis looked like himself again.
Pettis used his range and athleticism to dictate the pace for the majority of the fight. It could easily be argued that only Miller's toughness is the only thing that kept him from being finished. Pettis added to his masterful performance with a post-fight interview where he called for fighters to "fight your weight class".
While there's certainly a long way to go in a stacked division if he wants to get back in the title picture, Pettis took a big step in the right direction at UFC 213.
Robert Whittaker
There may not be two "hotter" fighters in the UFC right now and certainly not in the middleweight division than Yoel Romero and Robert Whittaker.
Romero came into UFC 213 on an eight-fight win streak that included names like Derek Brunson, Lyoto Machida, Jacare Souza and Chris Weidman. Whittaker's seven-fight win streak also had Brunson and Souza on it as well as others like Uriah Hall and Clint Hester.
Whittaker was technically the underdog in the fight according to the betting odds, but it was mostly considered a "pick em" fight. A slip at open workouts also brought questions about whether Whittaker was nursing an undisclosed injury or not.
A kick from Romero to the knee of Whittaker in the opening round had the Australian limping slightly for the rest of the fight. He told his corner between the first and second rounds that his knee was "trashed".
After losing the first two rounds, Whittaker found his rhythm in the third and began landing with volume and consistency. Whittaker looked to be the fresher fighter and won the next two rounds, stunning Romero multiple times. The fifth and final round saw both fighters exhausted and becoming wilder with their strikes. A slip from Romero saw Whittaker jump on the Cuban fighter and land elbow after elbow to finish out the round.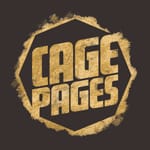 Whittaker would have his hand raised after a 48-47 unanimous decision victory. With the interim belt wrapped around his waist, Whittaker faced off with the champion Michael Bisping. Bisping told Whittaker he should be ashamed to be wearing a "fake belt" and promised that he'd see him soon. Whittaker confirmed that he was looking forward to it, although he did admit to his knee being injured and said that he would have to get it checked out before he knew when he could fight again.
His almost Cinderella rise to the top is almost complete as Whittaker now has Bisping firmly in his sights. A huge win at UFC 213 was yet further proof that "Bobby Knuckles" may be the most dangerous man in the UFC.