Conor McGregor named "Best Statement Maker" in sports fashion by SI
Conor McGregor has grown quite the reputation of dressing sharp recently, and Sports Illustrated has taken notice, awarding him "Best Statement Maker".
Conor McGregor has been making a name for himself outside of the MMA community and in the sports fashion community. Sports Illustrated has taken notice and awarded him as the number one fashion statement maker in all of sports.
This award was part of much larger award group, known as Sports Illustarted's Fashionable 50 List Awards. McGregor was included alongside other athletes like James Harden, Odell Beckham Jr, Venus Williams, and Lindsey Vonn. Sports Illustrated claimed the athletes were "evaluated for more than simply how they dress, but how they wear it, where they wear it and why they wear it." The Awards included "Most Consistent", "Best in Suits and Bow-ties", and "Best Effortless Style".
McGregor was awarded "Best Statement Maker" by Sports Illustrated for the reason of "The Notorious dresses as strong as he fights in the octagon—and he does it with just as much fearlessness and swagger. You'll often find him head-to-toe in designer threads: from Louis Vuitton animal-printed shirts, to custom David August suits and colorful fur coats, all the way down to the Gucci socks." Quite the resume for a fighter who lived on Welfare not even five years ago.
During the Mayweather-McGregor world tour press conferences, McGregor revealed that he was releasing his own line of suits as well. The f–k you suits are part of a "August-McGregor" line, made in collaboration with David August who has worked with McGregor in the past. The line will include more merchandise, which will be available for retail eventually.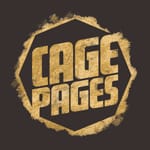 All this leads up to the world renowned boxing super fight between Conor McGregor and Floyd Mayweather on August 26th. The bout will take place at the T-Mobile Arena in Las Vegas, Nevada, the proclaimed fight capital of the world.