UFC: Rumors of Brock Lesnar's return still in the air
UFC and WWE fans are left with questions after different reports regarding Brock Lesnar's future with combat sports, with heavy hints of a UFC return.
WARNING: This article contains possible WWE spoilers.
Brock Lesnar is one of the more prominent figures in the combat sports field. He hasn't had a long and lengthy WWE career, like most legends in pro wrestling. He hasn't had a long and lengthy UFC career, like most legends in MMA.
But even Lesnar's nine years with the WWE and four years with the UFC in total, he has left a strong impression in both worlds. Lesnar is not just one of the best in both industries. He is one of the biggest and most popular names in both combat sports fields.
On Wednesday, rumors swirled across the web that Lesnar could return to the octagon. According to Dizz, he had multiple sources tell him that Lesnar is back in the USADA testing pool. Apparently, Lesnar is expected to drop his WWE Universal title at Summerslam on August 20 in Brooklyn, New York.
Dizz added that Lesnar was at the UFC headquarters during UFC International Fight Week last week. Lesnar would "most likely" return on November 4 when the UFC takes Madison Square Garden for UFC 217 in New York City.
According to Ryan Satin of Pro Wrestling Sheet, Lesnar does not plan on re-signing with the WWE after WrestleMania 34. That event will take place on April 8 in New Orleans.
But the rumors took a turn in the evening when Marc Raimondi of MMA Fighting reported that Lesnar has not re-entered the USADA drug-testing pool. UFC vice president of athlete health and performance Jeff Novitzky confirmed that with MMA Fighting on Wednesday.
Due to Lesnar formally retiring in February, before duration of his suspension, he must complete the rest of his suspension while part of the USADA pool before being able to compete.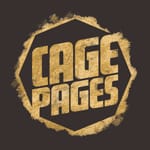 In his one-fight return to the UFC last year for UFC 200, Lesnar defeated Mark Hunt. It was revealed after that he tested positive for the prohibited substance clomiphene twice before competing at UFC 200. USADA and the Nevada State Athletic Commission suspended him for one year. The Nevada State Athletic Commission also tagged him with a $250,000 fine, alongside overturning his win to a no contest.
Although his suspension from the Nevada State Athletic Commission is over, his suspension with USADA froze when he formally retired. Once Lesnar returns to the pool, he can complete the five or less months of his suspension.