Shamrock FC: Q&A with Shamrock FC president Jesse Finney to discuss major TV deal
Shamrock FC, a Missouri-based MMA promotion, struck big with a television deal to allow its promotion to be in 115 million homes.
If you have never watched a Shamrock FC event, you will have a chance to do so soon. Shamrock FC announced on Tuesday morning that the promotion scored a big television deal that will put its events on more than 50 networks and in more than 115 million households across the country.
Networks include ROOT Sports, AT&T Sports Net, Comcast SportsNet Chicago, Cox Sports Television, TUFF TV, Untamed Sports, Rochester Sports Network and many more. Nationally, Shamrock FC will be shown on DirecTV, Dish Network and AT&T U-verse. Shamrock FC will continue to air shows on Spectrum Sports in Kansas City.
Shamrock FC has an agreement with Bellator MMA. Based out of St. Louis, Missouri and doing shows primarily in St. Louis and Kansas City, Shamrock FC has produced fighters who have fought for Bellator MMA. Others have gone on to fight for regional shows featured on UFC Fight Pass.
If you want to check out young, up-and-coming fighters, Shamrock FC is known to showcase some of the best fighters from the Midwest. Shamrock FC has managed to build a successful brand, standing out and separating itself from other similar regional MMA promotions.
Shamrock FC president and CEO Jesse Finney gave us a few minutes of his time to discuss the TV deal, what new fans can expect during a Shamrock FC event, plus a special event planned in December.
Farzin Vousoughian: A big day as it was announced Tuesday morning that Shamrock FC struck a TV deal in which, making Shamrock FC available to 115 million households. Congratulations on the deal. I would ask how you're doing, but I imagine you are elated.
Jesse Finney: Yeah. [Laughs.] Thanks for having me on. We are very delighted with the situation. We have been around coming up on 20 years. We stay strong and for many years, we have wanted to do the right deal. We don't just want to do any TV deal. We're not the guys who want to go out there to try to buy our way to TV be short-lived. We're hoping for long-term growth and it will continue to grow through the next 10-15 years. I think this is a good deal for us.
FV: What does this mean to you personally, to be able to get this done and put Shamrock FC on the map?
JF: Well, it means a lot to me personally. This is obviously a brand that we started almost 20 years ago. We look at this and we say 'slow and steady wins the race.' For us, that is the way we always go about things. It goes back to the roots. My stepfather, who is Robert Biggs, fought Bill Wallace from years ago. For me, competing in kickboxing and MMA, I've always been about putting the fighters first. I came from a fight family and I always think that if we can get these fighters more exposure, get the brand more exposure, it's going to be a win-win. It's a good deal for the brand, and also for the TV company. They are looking for good footage. We cut everything in HD. We do it professional and the right deal. Long term, I think this is a good deal for us.
FV: I've attended a few shows in the past in Kansas City and I have always thought the overall production has been great that Shamrock FC has displayed. I think this would be a great question to ask right now. This is something I have always wondered. Was there ever an effort from your end or the UFC's end to try to get Shamrock FC on UFC Fight Pass?
JF: That is not something I can comment on a whole lot. I will tell you that we have a very strong agreement with Bellator in a sense that if you win a Shamrock FC title, and you defend it one time, you will receive a five-fight contract offer from Bellator. I am totally not against fighters going to the UFC either. None of us would be doing what we are doing if it wasn't for the UFC. I'll never forget what they have done for the sport and what they have done for my fighters in the past. I just don't feel like the Fight Pass was the right fit for us with our relationship with Bellator. Also along the lines that we are not willing to give up our video library either. This TV deal, we don't have to give up our library because in the long-term growth, I think that is the end game for a lot of companies. It's something that I thought was the right fit for us.
FV: Fair enough, certainly understandable. I know you had Zak Bucia and Bobby Voelker fight for a title at Shamrock FC 289, and that will be the first televised event for you guys. That was an event in which Bucia won to win the welterweight belt.
JF: It was a hell of a fight. Zak has to defend it one time. He will do that Sept. 22 in St. Louis. If he wins, he will move on and receive a contract with Bellator. If he decides to go to the UFC, that is up to Zak. We've got Corbin Howard, Rebecca Ruth and Justin Lawrence, just to name a few guys who are in Bellator right now. Obviously Bobby Voelker was in the UFC. Bobby was with Strikeforce as well. We make no bones about it. We are a Triple A organization. We understand that. We are very proud of that. We think we are the best Triple A organization out there when it comes down to fights, production and in the quality of fights in which the fans get when they come to a show. Plus the way our fighters are treated. I feel like fighters are first. Being from a fight family, I know how fighters want to be treated as a fighter. As promoter, a trainer, a manager at different times in my career, I just feel like I can see things from a different angle. It's the small things that mean so much. We are in constant communication with them on a consistent basis on what is going on, how's their weight, checking on them, making sure they are doing the things they are supposed to be doing. Making sure they are on time for weigh-ins, they have their credentials, make sure their blood work is in, they have water in the back. Those small things mean so much to fighters. Especially on fight night. I think that's what sets us apart in a lot of areas.
FV: That was something I wanted to touch on with you, what makes Shamrock FC different and stand out from other local and regional promotions. You covered a lot of that. I guess a follow-up to that is, with this TV deal, you do lots of shows in Kansas City and St. Louis. Does this open up the door to do shows in other cities in the Midwest?
JF: We have done shows in Springfield, Illinois and in Decatur, Illinois, we have explored options in going to other cities. We are doing as many shows as we are doing right now, doing 19 shows this year. Next year we are in the books in doing six in Kansas City, six in St. Louis, also doing mixed events for boxing and kickboxing. We are already looking at 16 shows. Are we looking to do more shows? Who knows. If the right deal comes to place, maybe. We have looked at going to the Colorado market. We've looked at a lot of different things. I feel like instead of doing quantity, I feel like you look at the quality. If you look at the Bellator model from years past, the Bellator model was that they were doing shows on a weekly basis. Now they are doing quality shows. There is a lot of talk with the UFC doing too many shows. I feel like if you can do more quality instead of quantity, that is the way to go. If you look at the big boys and what they are doing now, you can learn a lot from them.
FV: Shamrock FC announced Tuesday morning that Shamrock FC 289 and Shamrock FC 290 will be the first televised events in a condensed one-hour broadcast to feature the best fights. We talked about Bucia and Voelker, and fight fans will be able to catch that on TV. What are you expecting with this TV deal in the future? Is there an option to have more than one hour or even having it be broadcast live? Are there other options on the table for the future?
JF: Yes, the door is wide open for us. We basically provide a one-hour content, give it to the networks and it is TV ready. We also stream everything live over at ShamrockFC.com. We were able to do a couple of things that make sense to us. We are able to stream live the night of the fights on our website, which is big for us. Second, we can get everything on tape delay for TV. Third, we get to keep our library. We have the option with a few networks to give as much content as we can. But the content that we are letting them use is quality content. My conversations with the fighters will be to provide some exciting fights and you will basically be on TV. I understand you have to go out and get wins at times. I understand that you have to go out and get wins and I respect that. Some people don't respect that, but I do. At the same time, know where you are at. I want to be very upfront with them. If you put on very exciting fights, you will end up on TV. If you're trying to do what is best just to try to get the win, I understand and respect that. But understand that we may not be able to put that kind of fight on TV. So as long as everyone knows where you are at, that is all that matters. At the end of the day, the fighters have a dream. They can go up to their sponsors and say that your brand can be on 115 million homes over 50 networks across the country. There is a true value here for the fighters. They can gain more sponsorship dollars with this.
FV: Going back to the TV deal, nationally, you are with DirecTV, Dish Network, AT&T U-verse. There are a lot of regional networks on your list in this TV deal. But what if someone does not have those channels, but have DirecTV, Dish Network or AT&T U-verse? How can they catch Shamrock FC?
JF: Personally, I have DirecTV. I also have Comcast Sports Network in Chicago. We just inked this deal last week. I think that we will be able to release more details soon coming soon on exactly what time and where to find everything.
FV: You have Shamrock FC 293 on Aug. 25 in St. Louis. Then Shamrock FC 294 on Sept. 16 in Kansas City. Shamrock FC 300 is just around the corner. Those milestone numbers are a big deal. The timing of the TV deal is great because you guys can put 300 on TV. Do you have a date and location set and any special plans you can reveal?
JF: We do, it's going to be Dec. 1 in St. Louis at River City Casino. It's going to be an amazing card. We are building that card. We started building it Monday. We will bring in celebrities and fighters from the past. We will have an exciting night and add quality entertainment. It's going to be special. Not many shows can say they have done 300 events. Also, the fact that we are on so many networks and TV stations. The guys we have produced throughout the year, in addition to say we still have our video library after 300 events. Not many people can do that. We are very proud of it. This is the beginning, I'm telling you. How many have you seen come and go the last 20 years? Basically, I think you can't let your ego get in the way of your pocket book. We could have inked a TV deal 10 years ago. But it wasn't the smart deal. It's got to be the smart deal. I think this is the right deal for us right now. We'll continue to grow and keep pushing forward.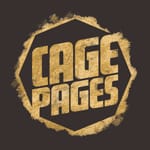 FV: You will have more eyes from fight fans who have never heard of Shamrock FC, or they have heard of it, but have never watched an event before. Obviously, this TV deal will help expand your audience. What do you want people to know about Shamrock FC or what do you want them to take away when they watch a card in person or at home?
JF: I want them to take away the fact that we provide an experience. Hopefully they feel and see that. The quality you see in a live event is just unbelievable. I think Bellator does an amazing job with their live events. It's a different level of what they do. Everyone who walks out there, I want them to feel like they are on cloud nine. I want them to feel energized and entertained for the three hours that they have their butts in the seats. I want them to be able to say "I am proud to see this organization grow. I have been a part of it and I only look for quality things from them in the future."