UFC Mexico City results: UFC Fight Pass prelims recap
UFC Mexico City gets off to a hot start on UFC Fight Pass as Joseph Morales and Jordan Rinaldi both capture first-round submission wins.
Although UFC Fight Pass preliminary fights generally feature up-and-coming fighters, not many fans tune in. But for fans who did watch, they witnessed a pair of dominating performances to kick off UFC Mexico City.
To start things off, Jordan Rinaldi submitted Alvaro Herrera by submission, via a Von Flue choke, two minutes and one second into the first round. Among Rinaldi's 13 wins, this was his eighth career submission victory and his first UFC win. His MMA record improves to 13-5 as he stands with a 1-1 record in the UFC.
Herrera drops to 9-5 with his second consecutive loss. It is his first career losing streak in mixed martial arts. Herrera picked up a knockout win over Vernon Ramos in his UFC debut in November of 2015. But he's now lost two consecutive fights, both of them by submission.
Following that fight, it was a pair of undefeated fighters as Joseph Morales forced Robert Sanchez to tap out and hand him his first career loss. With just a little more than a minute left to go in the first round, Morales exploded with a plethora of strikes and locked in a tight rear-naked choke.
Morales' perfect record is now at 9-0 as Sanchez, who suffered his first ever loss, is now 7-1. Both Morales and Sanchez made their UFC debut while going head-to-head against each other.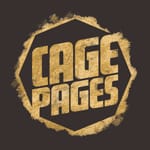 For Rinaldi and Morales, like many fighters on the bubble who fight early on cards, both fighters have to work their way up the ladder. With first-round submission wins, both fighters have a little bit of security and will likely see at least a couple of more fights in the UFC.
As for the losers, starting with Herrera, his two consecutive finishes won't help his case. He does have a knockout win in the UFC, which might be enough to give him one more fight. But a potential cut could occur if he falls for a third straight time. For Sanchez, his first career loss came in the biggest MMA promotion. He will still be given another fight or two to prove himself to the UFC brass.