UFC Mexico City results: Niko Price TKOs Alan Jouban
This welterweight battle was the rare exception on this fight card in that it didn't feature a fighter of Latin origin at UFC Mexico City.
Alan Jouban (15-5) was coming off a submission loss to Gunnar Nelson at UFC Fight Night 107 in London that snapped a three-fight winning streak and was looking to get back on the winning track.
Standing in his way was Niko Price (9-0) who came into the bout undefeated and was looking for his second UFC win after defeating Brandon Thatch at UFC 207 in his UFC debut and coming away with a no contest decision against Alex Morono at UFC Fight Night 104.
Price, fighting out of American Top Team, came into the fight with a lot of hype and didn't disappoint. Price came out aggressive and landed solid strikes to start of the round. Jouban tried to slow down those strikes with leg kicks, but Price landed a flush right hand that rocked Jouban and sent him staggering across the cage. Price barely missed landing a follow up kick to the head, but swarmed Jouban as soon as he landed on the mat and finished him up with some ground and pound before the referee stepped in to stop it at 1:44 of the very first round.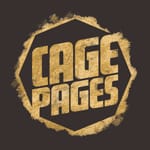 Price came into Mexico City three weeks early to get accustomed to the high altitude, but it didn't seem like he needed it with his explosive performance which might have earned him a UFC fight bonus.