UFC Mexico City results: Alexa Grasso defeats Randa Markos by split decision
Alexa Grasso bounced back at home by taking a gritty split decision win over the number nine strawweight, Randa Markos.
This matchup was of interest for anyone that follows the women's divisions intently, as it served as both a gateway fight and a rebound opportunity for one of the best rising prospects at strawweight.
Alexa Grasso already had a 9-1 record before this fight, at the age of 23, but lost her last fight to Felice Herrig. The UFC gave her a top 10 opponent to bounce back against, and that opponent was 7-4 Randa Markos.
Most of round one was fought standing up, and you wouldn't be blamed for thinking that it was a kickboxing match and not an MMA fight. Grasso landed some good elbows on the ground near the end of the round, but couldn't pursue the finish.
Round two had an opposite feel, however, as Markos was successful in two takedown attempts and dominated from the ground. She had great ground and pound, but couldn't lock in a choke that would have finished the fight.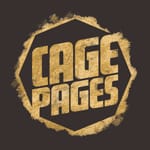 Markos controlled the earlier part of the third round, with another successful takedown, but Grasso's striking near the end made this fight slightly harder to judge. Most of the significant strikers were landed by her, and her striking across the entire fight was what gave her the victory.
The fight was scored 29-28, 28-29, and 29-28, and Grasso stays undefeated on her home country's soil. After proving again that she can take on UFC level talent at a young age, it's also not a stretch to say that Grasso might be taking Markos' spot in the top 10 in the strawweight division, especially with that division not being particularly deep towards the bottom.