UFC Mexico City Results: Pettis takes fun flyweight main event in Mexico
In the main event of UFC Mexico City, Sergio Pettis put all his skills together to inch closer to a title shot against Brandon Moreno in Moreno's home country.
Sergio Pettis had the chance on Saturday night to solidify himself as the next UFC title contender at flyweight. Pettis rode a three-fight win streak into the Saturday's fight and showed massive improvements in each and every outing. Tonight he had to put it all together against Moreno to inch closer to that title shot.
Brandon Moreno had taken the featherweight division by storm since being eliminated from The Ultimate Fighter. Moreno pulled off a massive upset over Louis Smolka and followed that win up with two more impressive wins to push his winning streak to 11 and launch him into contention. In a division that lacks depth, a win tonight for Moreno could just put him next in line for a title shot if at very least put him very close.
Moreno wasted no time taking the fight to the mat, and wasted no time getting to the back of Pettis. Moreno had plenty of time to work with and he made sure Pettis was going nowhere. Pettis showed some excellent defense in defending the submission and fended off the choke for an entire two minutes. Fortunately, Pettis fought off every submission attempt. Unfortunately, Pettis got dominated for the entire round.
The fight stayed standing in the second round for little while, with Pettis finally being to show what he had improved on between fights. Moreno caught a kick and took Pettis to the ground, but Pettis learned and rolled out of any danger and back to his feet before Moreno could dominate him on the ground. With the fight on the feet, Pettis looked to be back on track.
Pettis's striking continued to be razor sharp throughout the third round as he timed his strikes perfectly to do damage to Moreno. His takedown defense improved drastically from the beginning of the fight and used that advantage to continue to tag Moreno. Moreno looked less serious with his takedowns, as he simply reached for the leg instead of shooting in and Pettis would make him pay every single time all the way to the end of the round.
Moreno showed the effects of his lazy takedowns with cuts all over his face while Pettis looked much fresher and sharper. An eye poke to Moreno stopped the action briefly, but the action continued in the same rhythm, who continued to turn in the most impressive performance we've seen from him in his career. Outside of a very late takedown from Moreno, once again it was all Pettis.
Moreno showed a lot more desperation in the final round and landed an immediate takedown to take control. Pettis did not show too much incentive to get back to his feet but it likely wouldn't have made a difference. Moreno gave Pettis no space to get back to his feet but with a minute and a half to go, Moreno took a risk to go for the finish and Pettis wiggled his way out with a minute to go. The two exchanged all the way to the final bell, which capped off one of the best flyweight fights in recent history.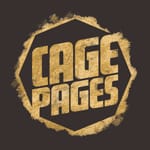 The judges scorecards read 49-48, 48-46, and 48-46 all in favor of the winner, Pettis, who now had won four straight and possibly put himself next in line for the winner of Demetrious Johnson and Ray Borg next month. Pettis showed that he made the necessary improvements to compete at the highest level at flyweight with his crisp striking and takedown/submission defense. It will be interesting to see where he goes from here.