Mayweather vs. McGregor: NASC to rule if 8oz gloves will be used
The request for both Floyd Mayweather and Conor McGregor to wear 8oz gloves will be heard by the Nevada Athletic State Commission.
We are about two and half weeks away from watching Floyd Mayweather and current UFC lightweight champion Conor McGregor square off in the biggest and richest boxing match of our time.
In that short 14-day span we may see a ruling that could well benefit the Irish fighter more than many actually realise. According to the current rules and regulations, all fighters that have bouts in the 154lbs weight division will wear 10oz gloves.
Now, those same rules stipulate that there can be an agreement between the two combatants to change the gloves. That looks like it may happen with Mayweather and McGregor.
According to a report from James Dielhenn of Sky Sports who spoke with NSAC chief Bob Bennett, the two opposing teams have submitted requests to change the gloves used during the fight.
Mayweather's team has, and McGregor's team are in the process [of submitting a request]. It will be heard at the commission's next meeting.

Our reugulations require 10oz gloves. But I wont that there's no negotiations. The promoters have a legal opportunity to submit a waiver, then appear before our commission to articulate why they think we should make an exception to our regulations.
If the NSAC ruled that both men can indeed now fight in 8oz gloves this would be a huge game changer especially for McGregor who has spent his career fighting in 4oz MMA gloves. A career with many highlight reel knockouts to his name, so the heavy handed Irishman could do some serious damage come fight night thanks to lighter gloves.
Last week Floyd Mayweather posted a picture to his Instagram challenging McGregor to fight in smaller, lighter 8oz gloves. Something that 'Money' had been joking about all the way through the MayMac World press tour earlier in the month. Now, he was serious.
The challenge has been accepted and now it is up to the NSAC to decide what size gloves will be worn come Aug. 26 in Las Vegas.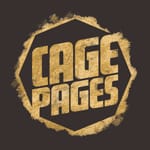 If the NSAC rules that 8oz gloves can be worn by both parties, many will favour Conor McGregor to win via knockout due to the fact of what we have seen him in 4oz gloves in the past.