Dana White releases McGregor and Malignaggi sparring footage
There's been no shortage of controversy and bad blood between Conor McGregor and Paul Malignaggi. Now Dana White has joined the part by releasing recent sparring footage.
Last week former IBF and WBA World Champion Paul Malignaggi announced he was leaving Conor McGregor's fight camp due to the way Team McGregor were portraying their sparring sessions on social media. McGregor is currently preparing for his bout with Floyd Mayweather on Aug. 26th at T-Mobile Arena in Las Vegas, Nevada.
At the center of the controversy was a leaked picture of Malignaggi on the canvas after an apparent knock down along with several others getting the best of the former champ. Paulie claimed he was pushed and that McGregor never knocked him down, despite what the picture showed. He also stated video footage from the session would prove that he dominated a majority of the session.
UFC President Dana White released two clips in response late Friday night. One that appears to show McGregor knocking down Malignaggi and another that shows Conor landing several hard punches on a his wobbled counterpart.
Malignaggi quickly took to his social media accounts attempt to put out what he perceived as a push. He also claimed that despite the video was from a round he had earlier admitted he lost but assured that video of the full twelve rounds would show he got the best of the session.
Take a look at both clips below and tell us what you think.
Here is the video everyone wanted to see of Conor vs Paulie Malignaggi former IBF and WBA World Champion @TheNotoriousMMA pic.twitter.com/GfFP3SKsye

— Dana White (@danawhite) August 12, 2017
For all the people who think @TheNotoriousMMA can't box. This is gonna be a FIGHT! Conor vs Paulie Malignaggi former IBF/WBA World Champion. pic.twitter.com/CcTkFq0fhr

— Dana White (@danawhite) August 12, 2017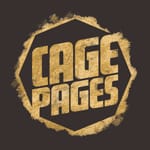 The long-awaited fight between McGregor and Mayweather will go down in two weeks in Las Vegas.