Mayweather vs. McGregor: What if the Irishman pulls off the impossible?
Conor McGregor is a major underdog as he steps into the boxing ring against Floyd Mayweather. But what if he could pull off the impossible? What would be the impact?
Unbelievable is a word that is used a lot in the sport of MMA. We say this result was unbelievable or that this fight was unbelievable. But that is mostly hyperbole, these things are absolutely believable when you talk about MMA.
Conor McGregor defeating Floyd Mayweather in a boxing match is unbelievable. The match-up itself is unbelievable, if you said that some kid from Northern Ireland would take over MMA and then fight one of the greatest boxers of all time, nobody would believe you and for good reason.
Floyd Mayweather is one of the greatest boxers of all time and is undefeated through 49 contests. The likes of Manny Pacquiao, Oscar De La Hoya, Shane Mosley, Ricky Hatton, and Canelo Alvarez among others. Mayweather is undeniably one of the greatest defensive boxers of all time as well and has only been truly visibly hurt around 2-3 times.
Floyd Mayweather should absolutely wipe the floor with Conor McGregor, McGregor while a good MMA boxer should honestly have nothing for one of the greatest boxers of all time. On paper, Mayweather should dominate and just might dominate Saturday night.
But what if he didn't?
What if Conor McGregor could step into the boxing ring on August 26th and do the unthinkable? What would be the impact of one of the greatest sports upsets of all time?
Well, nothing would really change with boxing and MMA, those two sports are established and have their places in history as the most popular combat sports and two of the most popular sports in the world in general. But what would it do for McGregor?
Conor McGregor would for all intents and purposes be the greatest combat athlete of all time. That is not hyperbole, and that is not exaggeration. Conor McGregor would have been a two weight champion in the UFC and defeated one of the greatest boxers of all time.
McGregor would be a made man, there would not be a single piece of valid criticism you could throw at the man. McGregor would go down as a legend, a legend for how he pulled himself out of the gutter in Northern Ireland and becoming a giant star and one of the biggest athletes of all time.
The reality is that Conor McGregor will likely lose against Floyd Mayweather. But this man has always risen to the occasion and will give it his all, he might come up short and all of this talk might be for nothing.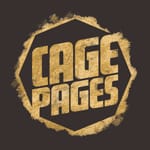 But when it comes to Conor McGregor, expect the unexpected.