UFC: Jon Jones fails UFC 214 post-fight drug test
At UFC 214 Jon Jones defeated Daniel Cormier to regain the light heavyweight title he was twice stripped of. Now, Jones has allegedly been stripped a third time after failing his post-fight drug test.
UFC has confirmed that UFC light heavyweight champion Jon "Bones" Jones was notified by USADA of a possible violation of the UFC Anti-Doping Policy. As a result, Jones has been provisionally suspended, though Dana White confirmed with ESPN's Brett Okamoto he has not yet been formally stripped of his title.
First reported by TMZ Sports and confirmed MMA Fighting Jones tested positive for the steroid turinabol. Since he is not a first time offender, Jones faces a much stiffer penalty than his pervious one year ban and given his troubled past, one would assume USADA and the CSAC will not be lenient this time around.
In the lead up to their title fight at UFC 214 in Anaheim, California, Daniel Cormier stated multiple times that he believed Jon was abusing steroids during their first fight and possibly other fights in his career. Jones repeatedly disputed DC's claim and even sent out this now infamous tweet prior to the rematch.
This is just the latest turn in the Jones self-destruction saga. Jones was previously pulled from his UFC 200 bout with Cormier after testing positive for two banned substances, clomiphene and letrozol, just days before the event. He was suspended and given a one-year ban by USADA. Jones has also been arrested multiple times including a felony hit-and-run arrest and DUI.
Jones being stripped due to an in-competition test would mean the title would go back to Cormier and the fight would be a ruled a no contest. Cormier reached out to MMA Fighting for an exclusive statement after the news broke this evening.
"It's hard to find words to describe how I'm feeling right now. I'm disappointed to hear the news. It's very emotional." Cormier also added, "In my mind, on July 29, I competed and I lost. I thought Jon Jones was the better man that day. I don't know what to think anymore. I can't believe we are going through all of this again. We will see what happens next. Thank you to all my fans who have supported me during this dark time. I love you all very much."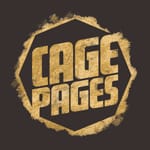 It is truly disheartening to see another negative turn in the career and, more importantly, life of Jones. One can only hope this is finally the moment that rights the ship, but don't blame me for not holding my breath.