Floyd Mayweather beats Conor McGregor by TKO in round 10
The fight of the century finally happened and it sure didn't disappoint as Floyd Mayweather outlasted UFC star Conor McGregor.
The biggest question going into this spectacle was whether or not it would another boring Floyd Mayweather fight. The outcome was the complete opposite as UFC lightweight champion and former UFC featherweight champion Conor McGregor and Mayweather threw everything in their respective arsenals at each other and provided the fans with a surprisingly combative fight.
McGregor came out aggressive early in the fight landing several quick shots and cutting great angles to keep Mayweather guessing. The Irishman surprised on-lookers with his ability to pressure the undefeated fighter. McGregor controlled the pace and much of the striking in the first quarter of the fight.
In round four, Mayweather made a slight defensive adjustment with his hands limiting the target area for Conor. This made Conor a little unsure of his target area and those moments of thinking instead of reacting left him open to Floyd's right jab and straight.
From rounds six to nine we saw back and forth action with "Money" starting to walk forward and press McGregor. This led to a few intense exchanges both inside in clinch distance and from range. The most notable change was McGregor no longer being able to fire shots from "range four". With Mayweather constantly moving forward, even when not throwing punches, McGregor felt pushed into firing shots with created extreme fatigue in round nine.
At round nine, McGregor took several hard shots as Mayweather sensed the blood in the water. "The Notorious" dropped his hands and tried to rely on labored head movement and the clinch to survive the round.
On the stool in between rounds, you could see the exhaustion on the face of McGregor and could feel the end was near.
The 10th round started where the ninth ended. Mayweather proved the far fresher fight as McGregor was venturing into unknown territory of going passed the 25-minute limit of an MMA title fight. Mayweather barrage weakened the legs of McGregor. As he tried to survive the last 20 seconds, referee Robert Byrd stepped in and called the fight off. To his credit, McGregor refused to concede a knockdown, even on wobbly legs.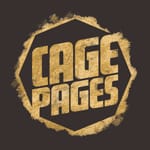 Regardless of who your rooting interest was in this fight, everyone truly got their pay-per-view money worth. We were lucky enough to witness the best boxer and the best martial artist of our generation put on an incredibly entertaining fight, and that's exactly what we hoped for. Mayweather showed an aggressive side of himself we haven't seen in years and McGregor proved he is a warrior, even in defeat. It was truly a memorable night and fight.