UFC: Reactions from UFC fighters after Conor McGregor's loss
Conor McGregor challenged Floyd Mayweather Saturday night in a highly-anticipated super-fight. Here are some of the reactions from UFC fighters following McGregor's loss.
There was a lot of hype leading up to the mega-fight between the UFC's Conor McGregor and undefeated boxer Floyd Mayweather. Despite the universal prediction of a boring fight, McGregor, the UFC lightweight champion and former UFC featherweight champion, gave Mayweather a run for his money.
After one of the more grueling fights Mayweather has had to work for to survive and win, many are giving their thoughts on social media. That includes UFC fighters.
Here are some of the tweets from UFC personalities following McGregor's TKO loss to Mayweather.
Former UFC light heavyweight champion Daniel Cormier, who also serves as a Fox analyst for UFC events, tagged McGregor on Twitter. Cormier gave McGregor credit for his effort. In many ways, Cormier can relate to McGregor. Both have competed in combat sports outside of MMA.
Cormier was a U.S. Olympian. He competed in freestyle wrestling before stepping into the MMA world. McGregor is an active MMA fighter as he stepped away for one boxing bout.
While McGregor is catching a lot of flack for the loss to Mayweather, former UFC middleweight champion Chris Weidman came to his defense. Like Cormier, Weidman gave McGregor credit for his efforts, in addition to making it a close fight.
While quoting a tweet from MMA Fighting, Weidman sarcastically agreed with tweets that say that McGregor was dominated and outclassed. But the MMA Fighting tweet shows that McGregor landed 111 punches on Mayweather, the second most behind Canelo Alvarez's 117, which Weidman wanted to point out.
UFC flyweight champion and one of the top pound-for-pound fighters alongside McGregor, Demetrious Johnson, also showed support for McGregor. Johnson let McGregor know that he represented MMA well.
https://twitter.com/Cody_Nolove/status/901675692080824320
With many people saying MMA fighters, like McGregor, would not be able to keep up in a boxing match, UFC bantamweight champion Cody Garbrandt squashed that notion. Garbrandt called both McGregor and Mayweather "warriors" for their fight.
Here are a few other tweets from UFC featherweight champion Max Holloway, UFC women's featherweight champion Cris Cyborg and Stephen Thompson, showing support for McGregor.
However, not every UFC fighter was fully supportive of McGregor.
It is clear that there is still beef between McGregor and former UFC featherweight champion Jose Aldo. Aldo tweets the laughing-crying emoji six times immediately following the loss. But what Aldo might be forgetting is what happened in his bout with McGregor, as one fellow fan reminded him.
Perhaps there is a highly-anticipated tweet from Nate Diaz, who had a record-breaking rivalry with McGregor in 2016. Ever since Diaz lost to McGregor in the rematch at UFC 202 after beating him at UFC 196, Diaz has constantly taken jabs at McGregor since UFC 202. But Diaz has not tweeted anything yet.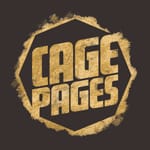 For the most part, the media, fighters and fans have all supported McGregor, despite the loss. McGregor heavily challenged Mayweather, something very few boxers have done. For now, McGregor said in his post-fight interview that he will return to the UFC, but also did not rule out another shot at boxing.