UFC: When can we expect Conor McGregor vs. Nate Diaz 3?
Now that the money fight is in the bag, the question on everyone's mind is who will Conor McGregor fight next? It's time for McGregor v. Diaz 3.
After possibly banking more than $100 million for his boxing match against Floyd Mayweather, it was easy for many to speculate that Conor McGregor might contemplate riding off into the sunset with his money bags and pursue other opportunities, but both he and UFC president Dana White, have been adamant that McGregor would return to the octagon after his clash with Mayweather.
There is no shortage of opponents for McGregor and his next fight comes at a crucial time for the UFC, who is still reeling from last weeks' news regarding Jon Jones' failed drug test. Jones may face a lengthy suspension, leaving the UFC scrambling to find another star, besides McGregor.
The new UFC regime clearly seems to be favoring staging "money" fights that are geared towards the more casual fans, rather than the hardcore audience, so they will need McGregor now more than ever and that figures to be useful leverage for McGregor, who might find it difficult to return to UFC competition for the same paydays he was receiving in the past.
The UFC has to be aware of this and really doesn't have much of a choice. It appears Jones' career is in jeopardy, so that really only leaves McGregor as the only fighter on the roster that can even come close to bringing in over-the-top pay-per-view numbers.
McGregor is at the point in his career that any fight that he's involved with would be considered must see TV, and after his fight with Mayweather, it can only be assumed that his popularity is at an even higher echelon.
Which brings us back to the same question? Who should he fight next? UFC 214 was considered a success before the news regarding Jones came to light and UFC 217 features the return of Georges St-Pierre and that appears to be a lock to be another successful card, but after that, there appears to be a void for the rest of the calendar year.
While White has repeated several times that he doesn't see the need for a trilogy fight with Nate Diaz, that's a sentiment that the public does not share with White. Fans, especially the "casuals," have been clamoring for this fight since McGregor scored a decision victory to even the series between the two superstars at UFC 202. While Diaz has been inactive since that fight, he has been able to keep himself in the limelight, sitting ringside for the fight with Mayweather and even posting pictures on social media with Mayweather backstage after his victory over McGregor, obviously a dig against McGregor. Diaz has also been very vocal about only considering a return to the Octagon for the third fight with McGregor, which would easily give him the biggest payday out there.
https://www.instagram.com/p/BYUVjJ8nhTd/?hl=en&taken-by=natediaz209
The UFC inexplicably booked an interim lightweight title fight between consensus No. 1 contender Tony Ferguson and Kevin Lee. A fight that could end up being exciting, but can't possibly produce the anticipation that a fight between Ferguson and McGregor could. Khabib Nurmagomedov has also called for a title shot, but his inactivity and constant injury woes figure to give the UFC some reluctance to even consider him.
It's difficult to see Lee getting a title shot, even if he goes on to defeat Ferguson, so the obvious choice has to be the trilogy fight with Diaz at UFC 219 on Dec. 30. This would allow McGregor and Diaz time to promote the fight and give both combatants enough time to prepare for what many would have to consider the possible fight of the year. It makes the most sense financially and could downplay the notion that the UFC had what many consider a down year after 2016.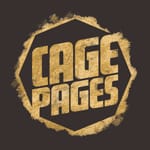 The time is right for McGregor v. Diaz 3. Both want it. The fans want it. And with McGregor and even Diaz constantly hinting at prematurely ending their fighting careers, it's a fight that needs to happen now.