Mayweather vs. McGregor: Your hangover cure
With the Mayweather-McGregor fight going close to as expected, many fans of MMA and boxing alike will have a bad taste left in their mouths.
MMA fans were deprived of UFC action for nearly a month, only to watch McGregor—despite putting up a spirited effort—be soundly beaten by Mayweather. While boxing fans were subjected to watching the greatest boxer in a generation fight someone with no boxing record, as opposed to the long list of world class talent available. Both sets of fans have a fair bit to grumble about.
The great thing, however, is that whether you are a fan of boxing or MMA, there are fights coming up to cure you of your aching for combat at its highest level. If you are done with the spectacle and the theatre and just want to see combat sports at its finest, there is plenty to look forward to.
On the MMA front, less than two weeks away, you have arguably the pound for pound best fighter (especially now that Jon Jones is out of commission) Demetrious Johnson looking to defend his crown for a record 11th time and beat the record Anderson Silva currently holds, at UFC 215.
Standing in his way is Ray Borg, a fighter who has really come into his own this past year, getting impressive victories over Louis Smolka and Jussier Formiga.
Buoyed by the fact that he trains out of the illustrious Jackson Wink MMA Academy, Borg overcoming the odds and dethroning the long time flyweight king might not be so surprising an outcome.
Co-headlining UFC 215 are the two best female bantamweights in the world, in Amanda Nunes and Valentina Shevchenko.
Having already fought once in a highly competitive bout where Nunes came out the victor, the rematch promises to be as closely contested. With both fighters having improved considerably since their first fight, Nunes now the champion and Shevchenko unbeaten since the loss the Nunes, expect the winner to reign over the division for a long time to come.
If you are a boxing fan, or just an MMA fan who is interested in what boxing with two elite competitors actually looks like, just weeks away, Canelo Alvarez and Gennady Golovkin square off for the unified middleweight championship of the world. Two hard hitting, top ten pound for pound fighters, who are always in exciting fights, the winner may well take the crown from Mayweather as the king of boxing.
That's not all for boxing though, as the World Boxing Super Series cruiserweight and super middleweight tournaments are coming up as well. The super middleweight tournament will include the likes of top British middleweights Chris Eubank Jr. and Callum Smith, and the cruiserweight tournament will see have four of its eight competitors going into the tournament undefeated. Having to beat three top fighters to win a tournament, the winners will be able to make strong claims to being the best in their respective weight classes.
Conversely, if you are the furthest thing from hungover, if the spectacle of Mayweather-McGregor was everything you wanted and you are eager for more, then you should not worry either. An unbelievably stacked UFC 217 in Madison Square Garden is on the horizon. Headlined by all-time welterweight great, Georges St-Pierre, returning to the octagon to face outspoken middleweight champion Michael Bisping for the middleweight belt.
With Bisping always happy to sell a fight, St-Pierre's return to cause a lot of buzz, and the merits of the fight itself to lead to a lot of contention, in many ways the hype around the fight will look a lot like Mayweather-McGregor.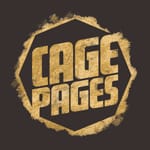 Lastly, if McGregor himself returning is the only thing that will do, then you can only hope he returns before the end of the year. If he's to be believed, he will.