UFC: Boxing star Andre Berto is serious about MMA crossover
We recently saw an MMA star take on a boxing legend. Now, we might see a former boxing champion step into the UFC's octagon.
A former boxing champion wants to start a career in the UFC.
It looks like the Mayweather-McGregor fight has opened some doors for MMA fighters and boxers who want to try out the other sport. At least, the fight proved that an MMA fighter can hang with a boxer. Most fans, however, believe that a boxer would get destroyed under MMA rules.
That's not going to stop Andre Berto, who has a 31-5 record in boxing and is a two-time welterweight champion. He's not going to have age on his side because he's 33 years old and has been around the fight game since the 2004 Olympics, but that's not going to stop him from making an attempt at getting to the UFC.
Andre Berto told TMZ of his intent, and apparently, he wasn't joking. Here's what he told reporters:
"Dana White, you know me, you know my family's been in MMA for a while, I'm coming to the UFC so Dana White, call me! Tell Dana to call me. I'll go to the UFC. I wanna be the first fighter ever to be a world champion in boxing and go get a UFC world title. It's never been done. That's never been done. Tell Dana to holler at me!"
Berto does have a strong career history in boxing, so it's worth at least considering him for the UFC. He most recently lost by TKO to Shawn Porter, but at his peak, he was 27-0 and retained his welterweight title five straight times.
He also briefly won the title back, after losing it to Victor Ortiz, even though he would suffer back to back losses afterwards. When he faced Floyd Mayweather, he lasted all twelve rounds to lose by decision.
It's not like he's entirely new to the sport, either. His sister and brother are MMA fighters, and his father is a retired kickboxer who made an appearance in the UFC.
He's also friends with Conor McGregor, who could potentially help him train. Conor's camp, SBG Ireland, is well respected and is one of the most well known international camps in the UFC. Notable names Gunnar Nelson and James Gallagher also train there and coaches John Kavanagh and Owen Roddy are big names that MMA diehards will easily recognize.
Because of his friendship with Conor, it's easy to imagine that Berto would have a good camp around him if he makes the switch to training in MMA full time. Whether or not he enters the UFC directly, however, is debatable. It's the top level of competition, and it's not often that someone jumps right into it while only being trained in a single discipline.
The UFC did sign CM Punk, though, which shows that they'll sign stars from other sports if those stars will bring in viewers. In the case of Berto, there's plenty of boxing fans who might tune in to see how he does. It would also be intriguing to MMA fans, who would like their assumptions about a boxer in the UFC to be proved right.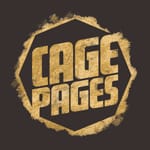 At worst, Berto entering the promotion would be something interesting for both boxing and MMA fans, and at best, it would be a second successful crossover after Mayweather-McGregor, one that could bring the two fan bases together again. It's something the UFC should look into, even if Berto ends up like CM Punk and only gets one shot.