UFC 217: Jose Aldo is willing to fight anyone to get on card
UFC 217 might already be the best event of the year, but it might get even better by adding Jose Aldo, another big name with a large following.
The UFC has only started holding events in New York City relatively recently, because of former laws against MMA in the state, but it's already got a location that's a favourite with both fans and fighters.
It's also the site of UFC 217, which will feature two title fights as of now. A third title fight, where Joanna Jędrzejczyk would defend her strawweight belt against Rose Namajunas, is also rumoured to be in the works.
Now, there's a chance for the UFC to add another popular fighter to the mix. Former featherweight champion Jose Aldo has always wanted to fight in New York City, and he's asked to do it on the UFC 217 card.
Speaking with media at his fast food joint, "Famous Burger" in Brazil he made it clear that he wants in on the New York card.
It's a dream to fight [in New York], especially at Madison Square Garden. That's a dream I have. I grew up watching boxers fighting there, so fighting at this arena is historical for me.

I want to fight, no matter who the opponent is. The sooner, the better. I wanted to fight twice more [this year] but it won't happen, so at least one before the end the of the year and again in January. That's what I want.
If Aldo is really willing to fight anybody, there's a number of options for him. The rumoured matchup would be with Cub Swanson, but Aldo also told the press that Swanson may not accept the fight because his wife is currently expecting a baby.
Aldo most recently lost to Max Holloway but is still the number one contender in the featherweight division. However, he believes that Frankie Edgar is the next opponent for Holloway, and said that he isn't thinking about the belt right now.
Based on the standings, Ricardo Lamas is a potential opponent that stands out. Lamas lost to Aldo in the past, but is ranked number three in the division and most recently defeated Jason Knight at UFC 214. A win over a highly ranked contender at Madison Square Garden could be enough to lift Aldo to a rematch with Max Holloway, and the same applies for Lamas.
The current main event consists of title fights between Cody Garbandt and TJ Dillashaw, and Michael Bisping and Georges St-Pierre. There's also a number one contender fight in the welterweight division, between Jorge Masvidal and Stephen Thompson.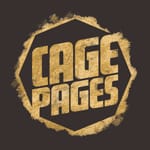 If Aldo is able to join the card over a highly ranked opponent, and the Jędrzejczyk-Namujunas fight is made, it would be hard to argue against UFC 217 as the top event of the year. With the UFC showing this year that they aren't afraid to stack cards, that fact makes it seem likely that something will come out of Aldo's interest in the event.