UFC 215: Why are these champions not appreciated?
UFC 215 is quickly approaching, and despite it being headlined by two title fights, plenty of fans aren't planning to tune it because of who's headlining.
UFC 215 is just a heart beat away and will be headlined by Demetrious Johnson, who is looking to set the UFC record for most consecutive title defenses with his eleventh straight defense. The card will be co-headlined by bantamweight champion Amanda Nunes, who will be defending her title in what should be an outstanding matchup against Valentina Schevchenko. But why does nobody seem to care?
The card will be co-headlined by bantamweight champion Amanda Nunes, who will be defending her title in what should be an outstanding matchup against Valentina Schevchenko. But why does nobody seem to care?
Johnson is the consensus pound for pound best fighter on the planet right now, on the verge of breaking Anderson Silva's invincible title defense record, and is one of the best at fan outreach on the entire roster. So why does nobody appreciate Johnson for all the greatness he has accomplished in his career?
Johnson has always had a reputation for being "boring" in the past for how easily he dominates his opponents. The competition at flyweight since its inception has been minimal and Johnson has reigned supreme over it without much of a challenge.
Johnson's stiffest tests came extremely early in his title reign to Joseph Benavidez when he won the title, and to John Dodson for his first title defense. Both of which Johnson beat decisively in the rematch. Aside from a brief scare to Tim Elliot, Johnson has dominated everybody since.
However, the main issue that has hurt Johnson's popularity has been a failed lack of promotion from the UFC itself.
There is just little to no interest from the casual fan when it comes to Johnson, and some might have never even heard of him. The casuals will always favour fights with hate and animosity behind them, and Johnson just isn't that kind of person. Animosity will always be one of the primary selling points for a fight, and many people simply don't care about his fights because there is never any rivalry between Johnson and his opponents.
Perhaps with a victory on September 9th, Johnson will likely have to pursue super fights against the elites of the bantamweight division, like TJ Dillashaw or Cody Garbrandt, to get the respect he has long deserved. Even if he doesn't, it is foolish to deny that Johnson is one of the greatest fighters to ever grace the octagon.
On the other hand, Amanda Nunes has beaten two of the most famous women's bantamweights the world has ever known in Ronda Rousey and Meisha Tate, and she beat them badly. That should be plenty to earn the respect of fight fans around the world, and for awhile there, she did. So what's the problem here? Why does nobody have any respect for the bantamweight champion anymore?
Just two months ago, the UFC was trying to build Nunes up to be a star. Then just three hours before the UFC 213 fight card which she has headlining was supposed to begin, the news broke. Amanda Nunes was pulled from the card because she was in a Las Vegas hospital being treated for chronic sinusitis, and the fight was in jeopardy, and soon after, cancelled.
Fans across the world were devastated, as the PPV was merely hours, they felt cheated out of their money and needed some time to blame.
Then Dana White stuck the nail in the coffin, claiming that Nunes was in fact medically cleared to compete, but had decided herself that she wasn't feeling well enough to fight that day. What was once a spark turned into a blaze that burned any respect anybody had for Nunes down.
Nunes did her best to quell the outrage towards her, but the damage was done. The damage to her name was irreparable to both the fans and Dana White, and she would therefore never be placed in the main event again according to White himself.
Sep.9 is the most important fight in Nunes's career. That includes the fight with Ronda Rousey and Meisha Tate. Nunes is not just fighting for her belt, she's fighting to save her vandalized reputation. She absolutely needs to make a statement against Shevchenko to salvage the reputation she once had and make people forget about what happened on the afternoon of Jul.8. Fans are notorious for having short term memories for fighters as long as they are winners.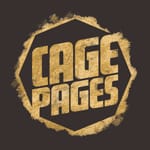 UFC 215 will take place on Sep.9 in Edmonton, Alberta at Rodgers Place. Demetrious Johnson will look to set the UFC title defense record against Ray Borg, and Amanda Nunes will look to gain back respect from the UFC fans against Valentina Schevchenko. It has the potential to be both a memorable and historic card, and if you don't care, then it'll be your loss for likely missing history.