UFC 215: Will The Champions Remain Champions?
UFC 215 features two of the most dominant champions in the sport, but with new matchups always presenting new challenges, will they be able to keep their belts?
UFC 215 is just a few days away. The main event stars flyweight king, Demetrius Johnson, and rising contender, Ray Borg, and the co-main stars dominant women's bantamweight champion, Amanda Nunes, and number one contender, Valentina Shevchenko.
On paper, Johnson's title defence appears to be all but perfunctory, while Nunes' appears to be her most difficult since the start of her winning streak.
The odds reinforce this narrative, with betting lines placing Johnson anywhere between a -900 favourite and a -1250 favourite, whilst oscillating back and forth between Nunes and Shevchenko, or having them dead even. Reality, however, often eschews what paper has to say. With closer inspection, do the common impressions of these two fights hold true?
Rank and Resume
If we look at the resumes of Johnson and Borg, they are worlds apart. Long-reigning UFC champions seem hard to come by these days, but Johnson bucks that trend, having defended his title an astounding ten times and looking for a record-breaking eleventh. Undefeated since moving to flyweight, with six stoppage victories, and having fought elite competition almost every time out, Johnson is not just far and away the best flyweight, he is probably the best fighter in the world today.
Borg's resume pales in comparison. The young flyweight has two losses on his record, two wins over ranked opponents, and is only on a two-fight winning streak.
But, to be fair, his ranked wins have come back-to-back and his last one was over (at the time) top five flyweight, Jussier Formiga.
Even so, his ranking of number 3 in the UFC rankings seems very generous. Moreover, it is hard to argue that his ranking has not been bolstered by a number of top flyweights either leaving the UFC, or the division entirely.
In the case of Nunes and Shevchenko, there is far less to split their resumes. Nunes is on a five-fight winning streak, with four of those wins coming via devastating stoppage in the first round, and has seven wins in the UFC in total, six of them coming via first round finish.
Having won her belt from Miesha Tate and defended it famously against Ronda Rousey, her wins have been of a higher profile than the Kyrgyzstani, but not necessarily of a higher calibre.
Shevchenko's UFC career is a short one, with only four fights and three victories. The fact that she is far and away the number one contender in the division tells a story about her drastic ascent. Ranked at number one in the division behind the champion, she has convincing wins over the two ladies closest to her in the rankings (Holly Holm and Julianna Pena) and a close unanimous decision loss to Nunes.
Ability and Skill-set
With that being said, we get to the most important part of the equation: the ability and skills the fighters have displayed in the UFC. What have they shown they are capable of? Not just in terms of rankings and numbers, but the totality of what they have shown in their UFC careers. Well, in the case of Johnson, he has shown us a bit of everything.
Johnson has overcome adversity like in the cases of his first John Dodson fight and his contest with Tim Elliot. He has shown an ability to out-strike opponents regardless of their style, whether southpaw or orthodox, brawler or technician, karateka or Muay Thai practitioner, he has shown success against it all. The same goes for grapplers, having taken down Olympic gold medalist, Henry Cejudo, and finished him in the clinch, and having submitted black belt, Wilson Reis.
The reason for this is the great depth of Johnson's skill and his variety of offensive and defensive weapons. Being able to strike proficiently in both stances, land devastating elbows and knees in the clinch, leap in and out range, as to hit while avoid being hit, switch hit, transition to takedowns with ease not seen since Georges St Pierre, and show submission skills that make black belts worry, there is not another champion that has the same range of ability in the UFC. Add in his endless cardio and the task of besting Johnson becomes even more daunting.
His greatness addressed, it is worth remembering that Johnson is still human. He has shown three weaknesses in the past.
His susceptibility to getting hit as he changes stances, like in the case of the first Dodson fight, to getting leg kicked as he rapidly retreats, and to being taken down by bigger wrestlers, like in his bantamweight days. Now that he is in a weight class more suitable for his frame, he is less susceptible to the last of these three weaknesses, but the first two remain exploitable.
Borg's skills are far more straightforward. While he has displayed serviceable striking, he is, for the most part, a grappler through and through. He has great ability to strike as long as he needs to set up a disruptive takedown and can even get the odd submission along the way. This ability has seen him prevail against other grapplers and strikers with inadequate takedown defence. Where he can be expected to struggle is a superior striker who can stop his takedowns, like in his loss to Justin Scoggins.
Nunes has displayed tremendous success against a variety of styles in the UFC, out-striking grapplers like Rousey and Tate, and out-grappling strikers like Germaine de Randamie. Moreover, her success tends to come with clinical aplomb, as for whether it is strikes on the feet, strikes on the ground, or a submission, when she wins it tends to come fast and brutal. Nunes' biggest strength also often leads to her biggest weakness.
Nunes is powerful in all planes of MMA and explodes into her striking, wrestling and submissions. Resultantly, she often falters if she cannot get the finish. Whether it is through a lack of energy conservation, or simply having a lacking gas tank, she has shown that she fades late, struggling against Shevchenko late in their fight and getting finished by Cat Zingano in the third round—her sole loss in the UFC.
Shevchenko's talents in the octagon are plentiful. Having started out as a striker, she has developed the ability to stuff takedowns, attack off her back when taken down, use trips for takedowns of her own, while still displaying her counter striking bonafides to out-strike her foes. Even in her lone defeat to Nunes, her endurance and durability were highlighted, as she rallied in the third round to take over the fight, after suffering considerable damage in the first two.
Despite her marked improvement in both her wrestling game and submission game, they are still areas that are a greater liability to her than her striking—highlighted by both Nunes and Pena being able to take her down. Additionally, being a fairly small bantamweight, what Shevchenko gains in cardio, she loses in size, possibly further adding to her wrestling deficiencies. A final criticism that can be levied at Shevchenko's game is how long it takes for her to get going, but being that she will be in a five round fight on Saturday, this will be less of a concern.
Biggest Threats To The Champions
The biggest threat Borg presents Johnson is going to be his wrestling. While Johnson's few striking shortcomings seem more exploitable than his wrestling, Borg is not the fighter to exploit them. Borg should engage Johnson in a striking match no longer than he has to and shoot for a takedown whenever Johnson bursts into range for a strike. Through this game plan, Borg can work for a decision win and hope Johnson leaves himself open for a submission when he gets frustrated looking for a way back to his feet.
The biggest threat Nunes faces when taking on Shevchenko will be her conditioning. Having shown that she fades towards the end of the second round, Nunes will be very vulnerable in a five round fight. Shevchenko should be cautious early, looking to sit back and counter strike and counter wrestle, trying to work Nunes' body as often as possible, and then pour it on later in the fight.
Conclusion
With all that in mind, as well as the many intangibles that are too various to be talked about in one article, I think impression and reality will come together in these two fights. Expect Johnson to take over early, stopping Borg's takedowns, getting up quickly if the odd takedown lands, landing takedowns of his own, and dominating on the feet to a unanimous decision or late stoppage.
The fight between Nunes and Shevchenko really is a toss up. With Shevchenko being extremely durable, and Nunes' history of fading if she does not get an early stoppage, I favour Shevchenko taking over the fight around the third round and doing enough for a decision or even a late finish.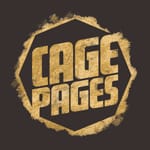 Ultimately, analysis can only go so far. Tune in to UFC 215 this Saturday to see what really happens—to see how closely reality can resemble contemplation, or how momentously it can diverge.