UFC: Dan Hardy set to interview Conor McGregor in London
Conor McGregor will be doing a PPV interview with UFC commentator and fellow fighter Dan Hardy in London.
Late last year UFC champion Conor McGregor and award winning journalist Ariel Helwani were in Manchester, England for a sit-down interview that proved to be a huge success. So successful in fact that there will be another one, this time in London.
The Irishman will be interviewed by Dan Hardy at the event which will be hosted by Platinum events. 'An Evening with Conor McGregor – Up Close and Notorious' will take place at the O2 Arena on Sep. 30 in London.
News of the event was made public by Platinum events on twitter.
@TheNotoriousMMA interview by @danhardymma https://t.co/QWW3o5ElCf come and meet the main man !!! Check out our FB #McGregor pic.twitter.com/Dd3DEFpFWb

— @platinumevents (@MDGEvents) September 5, 2017
Tickets for this one of a kind event will vary from around £60 all the way up to £595. The UFC megastar will be meeting fans at a party after the interview is over with. The two men will sit down at 7:00 P.M GMT (02:00 P.M EST).
There will be a huge amount to talk about as since his last interview in Manchester as Conor has become a father and took part in one of the biggest boxing matches in the history of the sport. McGregor (21-3) is coming off a TKO loss at the hands of Floyd Mayweather in Las Vegas just a few weeks ago.
Topics like the Mayweather fight, his new role as a father and what could potentially be next for him will pop up. With Kevin Lee and Tony Ferguson fighting to be the next challenger for McGregor's lightweight title, we may see the star start to promote the potential fights. Oh and there's Nate Diaz too.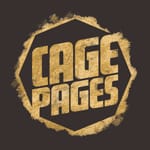 The tickets for this event will be sold out in minutes so if you would like to be in attendance you had better act quick.